Viacom's Plan to Turn Around the Biggest Part of Its Business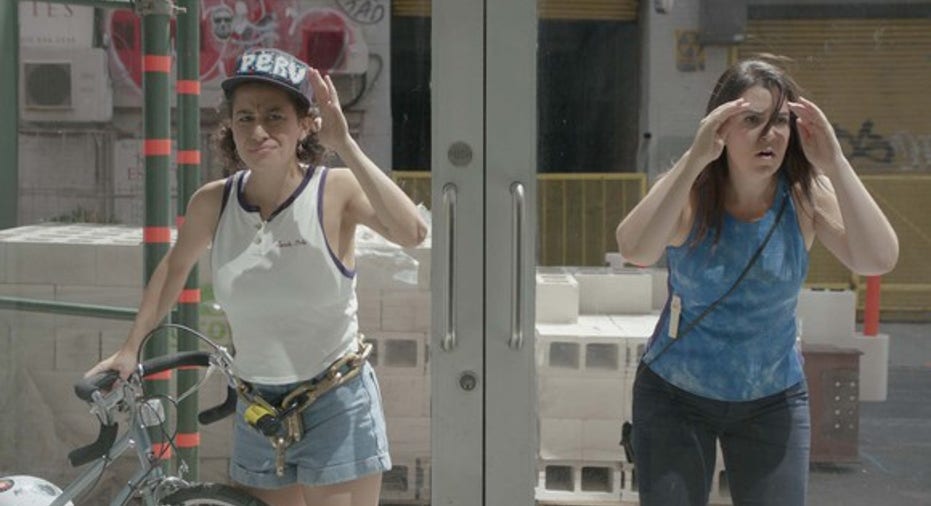 Still from Broad City on Comedy Central, a Viacom network. Image source: Comedy Central.
They say content is king; but apparently, it's not everything. Cable networks have seen dwindling subscriber rates as more and more consumers cut the cord and look for cable alternatives. Viacom , nearly a pure play in cable networks, has been hit hard by cord-cutting and cord-shaving. Its affiliate fees fell 1% over the first six months of fiscal 2016. These accounted for the largest part of Viacom's revenue last quarter, so their decline should concern investors.
Most other cable network operators have been able to increase affiliate fees despite declining subscriber rates. Disney , for example, saw an increase in affiliate fees last quarter despite continued declines in ESPN subscribers -- by far the most expensive set of networks on cable.
Viacom CEO Philippe Dauman recently spoke at the Gabelli & Company Movie & Entertainment Conference, and explained how Viacom plans to right the ship when it comes to affiliate fees.
A two-pronged approach
Dauman told the audience at the conference that Viacom's following "a two-pronged strategy" when it comes to managing its revenue from distribution partners. It's working with traditional pay-TV companies as well as newer virtual multichannel video programming distributors, or MVPDs, as Dauman calls them, such asSony's PlayStation Vue and DISH Network's Sling TV.
It recently resigned deals with DISH Network and Cox Cable "on attractive terms," according to Dauman. More importantly, Viacom doesn't have any significant renewals the rest of this year or next year. "Our average rate growth under these MVPD agreements is in the high mid-single-digit range, so we have a lot of security there," said Dauman.
With regard to the second prong, Viacom signed a deal with Sony earlier this year for digital distribution through its PlayStation Vue service. Sony expanded the service nationwide earlier this year, and provided a price drop in new markets since it was unable to secure the rights to most local broadcast affiliates. Additionally, Sling TV recently added Viacom's networks to its service, a few of which are part of its main $20 per month plans while others are available in $5 add-on packages.
Disney is taking a similar approach. It has ramps in place for its big networks with traditional distributors, but it's working hard to get its networks like ESPN into skinny packages offered by both traditional operators and the new breed of over-the-top services like Sling and Vue. Disney was a launch partner with Sling TV, and management says it's seen good results from the format.
Embracing the skinny bundle
Viacom may do well to get more of its networks into smaller, lower-priced packages. At the conference, Dauman said that 80% to 85% of its affiliate fees come from its top six networks, and 90% to 95% of affiliate revenue comes from its top eight networks. Disney likely sees a similar split with heavy concentration in ESPN, ESPN 2, and Disney Channel.
Concentrating on getting those top five or six networks into the smaller bundles when negotiating distribution deals should help stem the losses from cord-shaving. It's unclear if Viacom has been able to do that, though. Its deal with Sling TV only includes Comedy Central in its main single-stream plan, and three of its networks in the alternative multistream plan.
Investors should pay attention to how many networks Viacom can get into various skinny bundles featuring around 30 to 40 channels. The competition is fierce since all media companies are vying for a limited number of spots, but the concentration of affiliate revenues could help Viacom succeed if it's willing to sacrifice some of its smaller networks. With the changing landscape in television, it just might have to.
The article Viacom's Plan to Turn Around the Biggest Part of Its Business originally appeared on Fool.com.
Adam Levy has no position in any stocks mentioned. The Motley Fool owns shares of and recommends Walt Disney. Try any of our Foolish newsletter services free for 30 days. We Fools may not all hold the same opinions, but we all believe that considering a diverse range of insights makes us better investors. The Motley Fool has a disclosure policy.
Copyright 1995 - 2016 The Motley Fool, LLC. All rights reserved. The Motley Fool has a disclosure policy.