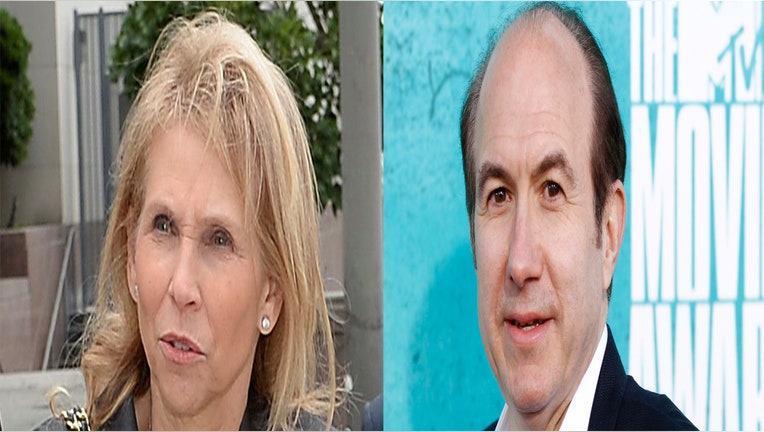 The board of directors of the embattled media company Viacom (NASDAQ:VIAB) is planning legal action to prevent the possible removal of chief executive Philippe Dauman. Meanwhile, tensions continue to mount between the company's embattled CEO and the controlling Redstone family, the FOX Business Network has learned.
Longtime Viacom chairman Sumner Redstone owns an 80% majority stake of Viacom through his control of National Amusement. He recently booted Dauman from a family trust that will oversee the company after Dauman clashed with Redstone's daughter, Shari, the company's other major owner.
Redstone's move is widely seen as the first step by Shari to oust Dauman from Viacom and assert control over the media empire her ailing father created.
But such a move will immediately prompt a lawsuit from the board to stop Dauman's removal, according to people with direct knowledge of the matter who could only speak on the condition of anonymity. These people say the lawsuit is already drawn up and lawyers for the board are prepared to file the case in Delaware Chancery Court, the usual venue for settling high-level corporate disputes.
People close to the Viacom board say a formal move by Shari to oust Dauman could come any day.
A spokesman for Viacom had no comment on the matter; a spokeswoman for Shari Redstone had no comment. A lawyer for Sumner Redstone didn't return telephone calls.
The simmering legal battle between the Redstones and Dauman is the latest twist in the Viacom corporate saga. Things began to heat up earlier this year when Sumner Redstone's former girlfriend Manuela Herzer sued to have herself reinstated as the 92-year old billionaire's primary caretaker.
As part of the lawsuit, the 51-year-old Herzer challenged Sumner Redstone's mental competency in taking such an action, calling him a "living ghost," and alleged that Sumner had a number of bizarre habits like being obsessed with eating steak and having sex.
More on the Redstone-Viacom Controversy
The case was recently thrown out of court, putting Shari Redstone formally in charge of her father's health care. Most company analysts say Shari was behind the more recent decision by her father to remove Dauman, his long-time corporate ally, from the family trust—a precursor to removing him as CEO.
Dauman has recently filed suit alleging that Sumner Redstone isn't mentally competent to remove him from the trust and that Shari Redstone prodded her father to make the move as part of her effort to control the company.
Court documents show Shari Redstone has repeatedly called on the board to remove Dauman as Viacom's chief; and while the board has so far refused, directors and legal observers say she could take the step of convincing her father to replace the entire board of directors with a new group that would install a different CEO.
The lawsuit contemplated by Viacom's board would aim to block that on the grounds that Summer Redstone is not mentally competent to make such decisions. A person with direct knowledge of the planned legal action said the board intends to include what it considers new evidence of Sumner Redstone's mental incapacity.
This person said the planned lawsuit would ask the judge to enact a section of Delaware corporate law that would "expedite"  a ruling to keep Dauman in his current position. Recently, Viacom's lead independent director Fred Salerno asked for a private meeting with Sumner Redstone, to gauge his mental condition.
According to a person with knowledge of the matter, a lawyer for Summer Redstone recently sent Salerno a letter saying he would have to submit his questions in writing before any such meeting could take place. Salerno declined comment; Summer Redstone's lawyer Michael Tu, didn't return telephone calls and email requests for comment.
Still, legal experts say the board's legal strategy is risky even if directors can prove Summer Redstone is not capable of making decisions that affect a public company with stock also held outside the controlling family.
"That family controls that company. The board can keep him in but then the Redstones can just throw out the board of directors," Charles Olson,  Professor of Corporate Governance and the Director of the Center for Corporate Governance at the University of Delaware said. "The board can try to do something but in reality they can't do anything. The board holds the authority until they are replaced. They can try to stop this but Redstone can easily fire them and Dauman would then be out by default."
The Redstones, through National Amusements, also control media giant CBS (NYSE:CBS), which is managed by another long-time executive, Les Moonves. In recent years, shares of CBS have outperformed those of Viacom, which owns aging media properties such as MTV, and people close to Shari Redstone say she would prefer that Moonves run both outfits if she is successful in ousting Daumon.