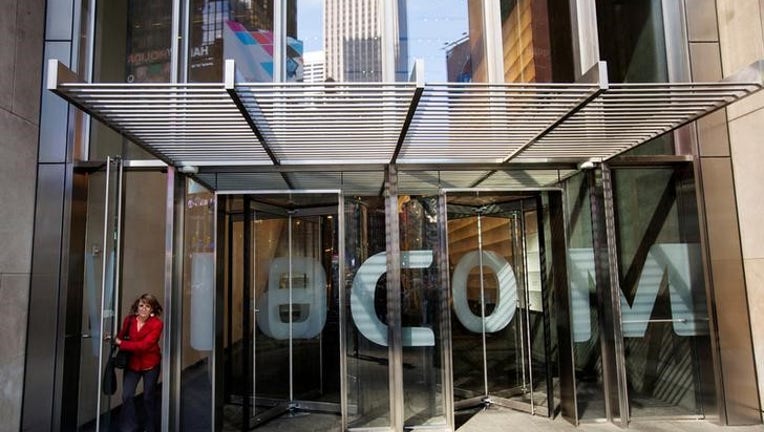 Feb 8 (Reuters) - Viacom Inc, which is exploring a merger with CBS Corp, missed analyst forecasts for quarterly revenue on Thursday due to steep declines in U.S. advertising and sales through cable and satellite companies.
The New York-based media company, which owns Comedy Central, Nickelodeon and MTV, said domestic U.S. ad revenue slumped 5 percent in the three months through Dec. 31, its fiscal first quarter.
U.S. sales through cable and satellite companies dropped 8 percent due to declines in the number of people paying for cable and lower revenue from online streaming services.
Viacom's stock was down 3 percent in premarket trading.
Still, the company is on track for growth in the second half of the year and sees improvement from previous company forecasts for full-year U.S. ad sales and U.S. affiliate sales, Chief Executive Bob Bakish said on a call with analysts.
The results come at a sensitive time for the company, which is in the midst of a turnaround plan and exploring a possible merger with CBS Corp.
Last week, Viacom and CBS, which are both controlled by Sumner and Shari Redstone, announced they had formed special committees to explore a merger.
Television ratings and ad revenue have been hurt as fewer people watch live television, opting instead for on-demand video streaming services such as Netflix Inc and Amazon.com Inc's Amazon Prime.
A deal between CBS and Viacom would pair CBS's broadcast network, TV studios and Showtime cable network with Viacom's Paramount Pictures and networks, giving the combined company scale and more leverage with cable and satellite companies.
Shari Redstone has been urging both companies to revisit a merger after a similar effort to combine the two, at the Redstones' urging, failed in 2016.
Total revenue at Viacom fell 7.6 percent to $3.07 billion in the quarter, missing analyst estimates for $3.14 billion.
Overall, Viacom's advertising revenue rose 1 percent, while affiliate sales, or the fees it collects from cable TV operators and online distributors, fell 4 percent.
Sales at both units were in line with analyst estimates, according to Thomson Reuters I/B/E/S.
Total expenses at New York-based Viacom fell 10 percent to $2.26 billion in the quarter, and provision for income taxes dropped 73.4 percent.
Viacom's net profit increased to $535 million, or $1.33 per share, from $396 million, or $1.00 per share, a year earlier.
Excluding items, the company earned $1.03 per share, beating the average analyst estimate of 94 cents according to Thomson Reuters I/B/E/S.
(Reporting by Muvija M in Bengaluru and Jessica Toonkel in New York; Editing by Saumyadeb Chakrabarty and Bernadette Baum)