Verizon Communications Invests In Connected Cars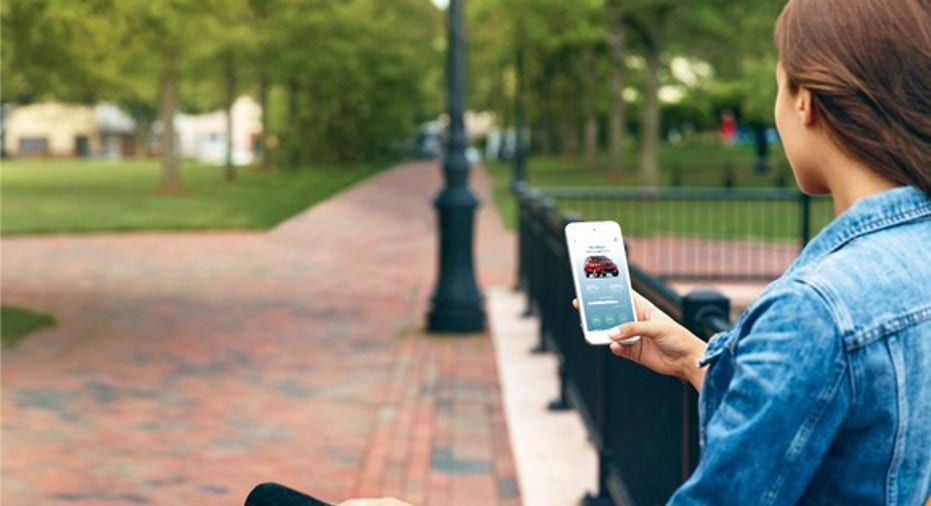 Verizon recently agreed to acquire Telogis, a developer of cloud-based telematics, compliance, and navigation systems used by major automakers like Ford and General Motors , as well as tech and telecom titans Apple and AT&T .
The terms of the deal were undisclosed, but Telogis raised $126 million over seven rounds of funding since 2009. The company hadreportedly been seeking funding which would have valued it at $1 billion prior to Verizon's buyout offer. That could be a hefty premium -- Telogis last revealed that it was generating about $100 million in annual revenues back in 2013. At the time, it told TechCrunch that it was profitable.
A Ford truck powered by Telogics' telematics system. Image source: Ford.
The acquisition helps Verizon expand into the connected cars market, which is booming thanks to rising demand for sophisticated navigation, infotainment, and driver assistance systems. It also helps Verizon gain a foothold in driverless cars, which will need to navigate autonomously across wireless networks. Verizon previously competed against Telogis withVerizon Telematics, which is used in 40 countries.
Why connected cars matter
Connected cars could account for 22% of all vehicles on the road by2020, up from 10% in 2015, according to consulting firm McKinsey. Research firm PWC estimates that the value of the connected car market will grow at a compound annual growth raterate of 29% between 2015 and 2020 to become a $125 billion market. Those connected vehicles could pave the way for fully autonomous vehicles to hit public roads within the next decade.
As a result, connected cars are now being considered the next big computing platform after smartphones. Chipmakers are rushing to create dedicated chips for infotainment and navigation systems, while Apple and 's Google are battling to extend their mobile operating systems to cars with dashboard mirroring solutions.
For telcos like Verizon and AT&T, connected cars can diversify wireless service revenues away from the slower-growth smartphone subscriber and enterprise wireline businesses. The move also complements their growth into the Internet of Things, which provides connectivity to drones, wearables, home automation devices, and even entire smart cities.
Countering AT&T and Ford
Verizon's acquisition of Telogis could help it counter AT&T's faster growth in connected cars. AT&T has been connecting about a million cars per quarter, and recently inked a deal with Ford to connect more than 10 million cars in North America over the next five years with a platform called Ford SYNC Connect.
With that platform, vehicle owners can use an app to remotely lock and unlock their doors, access a built-in GPS system to locate their parked vehicle, remotely start their vehicle, and view key vehicle information like fuel, battery level, and tire pressure readings.
Ford SYNC Connect. Image source: Ford.
Buying Telogis enables Verizon to profit from AT&T and Ford's connected car business, since both companies are Telogis customers. Ford's rival GM is also a major investor in Telogis. It's unclear how the acquisition will affect Telogis' relationship with those companies, but it would probably be logical to maintain the status quo for now.
The future of connected cars
Verizon and AT&T both previously focused their in-house telematics efforts more on enterprise vehicle and fleet-tracking solutions. But both telcos are now clearly trying to expand their networks to reach as many vehicles, both old and new, as possible.
Last August, Verizon introduced Hum, a two-piece hardware system that connects any car manufactured since 1996 toVerizon's network, and adds diagnostics and telematics functions which are tethered to a mobile app. Verizon claims that Hum can reach up to 150 million cars in the U.S. alone, and that it was a "large contributor" to the 176,000 connected gadgets (besidessmartphone and tablets) that it added last quarter. AT&T introduced a less versatile product lastSeptember called Mobley, which converts any vehicle manufactured since 1996 into a Wi-Fi hotspot.
The key takeaway
Verizon's acquisition of Telogis is expected to close in the second half of the year, so investors should keep an eye out for any new announcements regarding connected cars in the next few quarters. While the deal won't likely move the needle for Verizon's wireless business on its own, it could strengthen its non-smartphone businesses and widen its moat against AT&T.
The article Verizon Communications Invests In Connected Cars originally appeared on Fool.com.
Suzanne Frey, an executive at Alphabet, is a member of The Motley Fool's board of directors. Leo Sun owns shares of AT&T and Ford. The Motley Fool owns shares of and recommends Alphabet (A shares), Alphabet (C shares), Apple, Ford, and Verizon Communications. The Motley Fool has the following options: long January 2018 $90 calls on Apple and short January 2018 $95 calls on Apple. The Motley Fool recommends General Motors. Try any of our Foolish newsletter services free for 30 days. We Fools may not all hold the same opinions, but we all believe that considering a diverse range of insights makes us better investors. The Motley Fool has a disclosure policy.
Copyright 1995 - 2016 The Motley Fool, LLC. All rights reserved. The Motley Fool has a disclosure policy.