Veolia Environnement SA (ADR) Shareholders Shouldn't Worry Too Much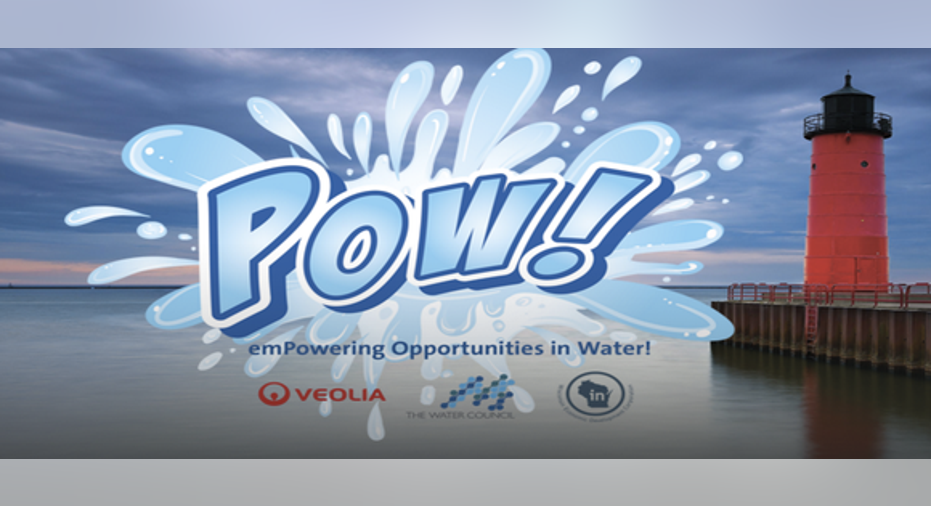 Water services are one of Veolia's core businesses. Image source: Veolia.
I won't blame Veolia for being a little disappointed. Since June of 2013, the waste, water, and energy provider's stock has returned over 120% -- after factoring in its outsized dividend. Following this week's earnings release, however, the stock is down almost 7%.
While there were a few hiccups worth noting, investors shouldn't be too worried about where the company is headed. From 30,000 feet, here are the two big takeaways:
Low energy prices and depressed demand for construction in France led revenue down 1.7% at constant scope and currency exchange rates.
However, net income was up 16% after backing out one-time capital gains from the year-ago quarter.
Digging deeperVeolia breaks out its performance in two ways: by segment and geography. Let's take a look at both of them, starting with segments.
| | Revenue | Growth at Constant Scope & Exchange |
| --- | --- | --- |
| Water | 2.633 billion euros | (2.2%) |
| Waste | 2.012 billion euros | 1.2% |
| Energy | 1.442 billion euros | (4.7%) |
Data source: Veolia IR.
The decline in water revenues had more to do with depressed demand in construction, which is actually a very low-margin part of this division. Not accounting for construction-related activities, water revenue would have been up 2.6%.
The key takeaway here is simply that Veolia -- like every other energy provider in the world -- is hurting because of lower commodity prices. There's not a whole lot the company can do about this, and since revenue streams are diversified, all investors can do is wait out the trend.
Geographically, here's how things broke down.
| | Revenue | Change at Constant Scope & Exchange |
| --- | --- | --- |
| France | 1.323 billion euros | (0.5%) |
| Europe (ex-France) | 2.265 billion euros | (0.7%) |
| Rest of World | 1.426 billion euros | (2.5%) |
| Global Businesses | 1.068 billion euros | (4.3%) |
Data source: Veolia IR.
As I stated before, reduced energy prices account for most of this decline. But perhaps the most startling piece of this news came when the company announced that revenues from the United States were down an astounding 14.7% on "a very mild winter and lower energy prices, as well as a challenging start to the year in industrial services."
What really mattersWhile most investors think revenue or earnings growth is the key to a successful holding, Veolia shareholders have a different take. The company became hugely bloated heading into the Great Recession and accumulated over 17 billion euros in debt.
The key since then has been a consistent reduction in debt while trying to hold revenues as steady as possible, given that many ancillary businesses are being sold off. To date, that debt level has been reduced impressively -- all the way to 8.265 billion euros at last quarter's end. That's a 705 million euro reduction from December 31, 2015, alone. It also helps explain why Veolia is able to consistently raise net income on flat or declining revenue.
Management also stated that cost reductions were ahead of schedule. Before 2016, the goal was to reduce ongoing costs by 200 million euros. At the end of the first quarter, results were slightly ahead of pace, showing 58 million euros in cost reductions.
Looking ahead, the company reiterated its guidance and goals moving forward: net income of at least 600 million euros, and net free cash flow of at least 650 million euros.
The article Veolia Environnement SA (ADR) Shareholders Shouldn't Worry Too Much originally appeared on Fool.com.
Brian Stoffel owns shares of Veolia. The Motley Fool recommends Veolia Environnement (ADR). Try any of our Foolish newsletter services free for 30 days. We Fools may not all hold the same opinions, but we all believe that considering a diverse range of insights makes us better investors. The Motley Fool has a disclosure policy.
Copyright 1995 - 2016 The Motley Fool, LLC. All rights reserved. The Motley Fool has a disclosure policy.