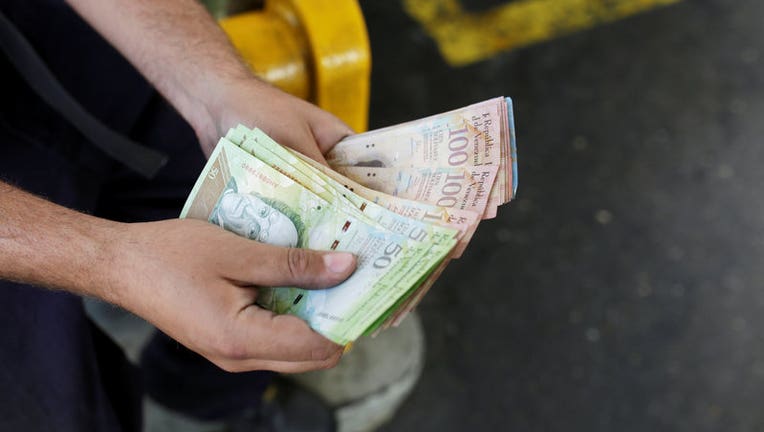 In its global report released on Tuesday, the International Monetary Fund (IMF) estimated that inflation within crisis-laden Venezuela could skyrocket to more than 2,300% by 2018.
While the South American country stopped reporting economic data in 2015, the international organization aggregated statistics to estimate that last year inflation clocked in around 254%. It projects that amid the ongoing social, political and economic crisis, that number could rise to more than 650% this year and nearly 2,349% by 2018.
Venezuela far outpaces the IMF's inflation estimates for every other country, the next closest on the list being the Democratic Republic of Congo with a projected inflation rate of 44% in 2018.
Additionally, the IMF predicts the "intensification of the political crisis in Venezuela" will lead to a further decrease in economic output. The country's economy is expected to shrink by 12% this year and another 6% next year.
In July, a National Constituent Assembly was put in place following a referendum called for by President Nicolas Maduro. The Trump administration has said the implementation of this assembly, which has the power to rewrite the country's constitution, undermines democracy, fosters corruption and exacerbates the deteriorating economic situation for the Venezuelan people.
The U.S. Treasury has responded with a slew of economic sanctions on both individuals – including Maduro himself – and banks within the country.