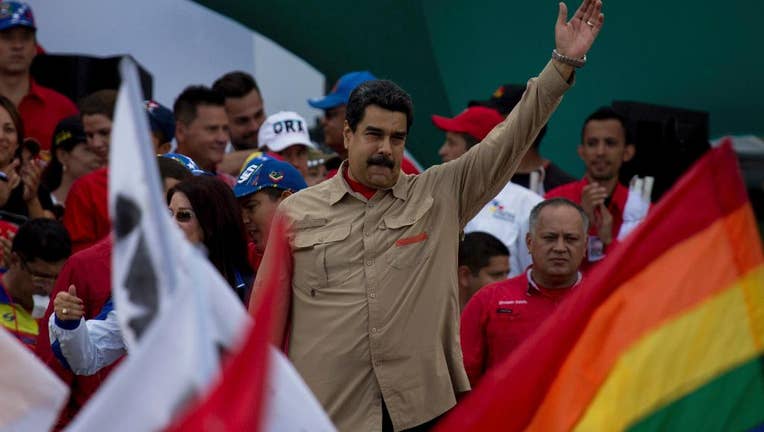 Venezuelan troops are patrolling cities where rioting erupted over an official decree that nullified most of the country's currency.
Officials have restricted overnight vehicle and pedestrian traffic in Ciudad Bolivar, the southern city most affected by the disturbances. Motorcycles have been banned for 48 hours. Bolivar state Gov. Francisco Rangel Gomez says 135 people have been detained because of the violence.
President Nicolas Maduro last week cancelled the country's largest and most-used denomination, the 100 bolivar note. Following widespread complaints and disturbances, he retreated Saturday night, saying the bills can still be used until Jan. 2.
Maduro says he acted because saboteurs are blocking the arrival of new bills mean to replace the 100s — indicating he'd withdrawn the old currency without having new bills already on hand.