Vehicles in Fiat Chrysler Rollaway Recall Linked to 68 Injuries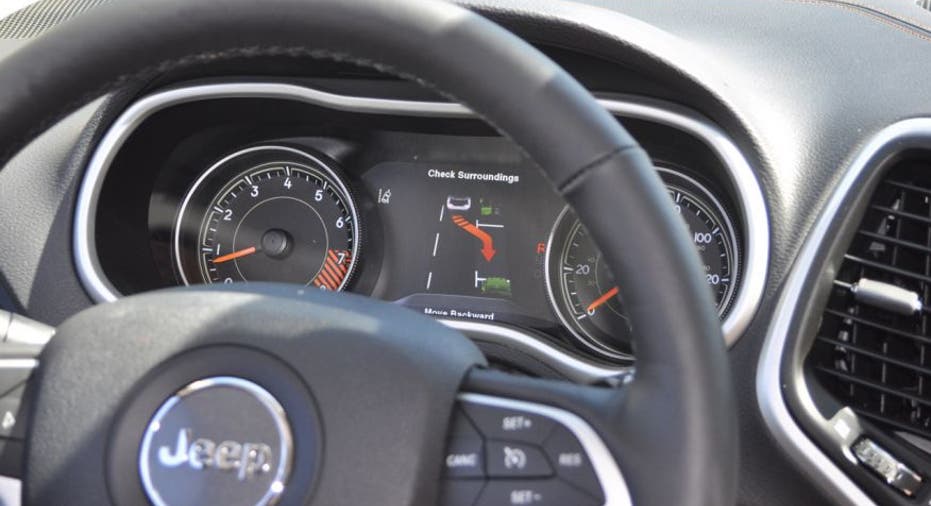 U.S. safety regulators said on Tuesday there were 68 reported injuries and 266 reported crashes in vehicles, including 2014-2015 Fiat Chrysler Jeep Cherokee models that have a type of gear-shifting control that has confused some consumers and led to roll-away incidents.
Injuries and crashes outside the United States were not reported by U.S. safety officials. The company in April recalled 1.1 million vehicles worldwide, some 811,000 of them in the U.S. market.
"Star Trek" actor Anton Yelchin, 27, was killed June 19 when he was crushed when a 2015 Jeep Grand Cherokee rolled backward on the steep driveway of his Los Angeles home, pinning him against a brick wall and a fence.
The safety regulator, the National Highway Traffic Safety Administration, did not say why the actor's death was not included in its report, which lists the number of deaths linked to affected vehicles as zero. The information was put on NHTSA's website on Tuesday and dated June 24.
While not acknowledging a design flaw in its transmission gear selectors, the company has said rollaways have occurred because drivers mistakenly believe they had placed the vehicles in park before getting out.
NHTSA said there have been 686 complaints linked to the recalled models, which include 2014-2015 Jeep Grand Cherokee, and 2012-2014 Dodge Charger and Chrysler 300 with 3.6-liter engines. (Reporting by Bernie Woodall; Editing by Jeffrey Benkoe and Chizu Nomiyama)