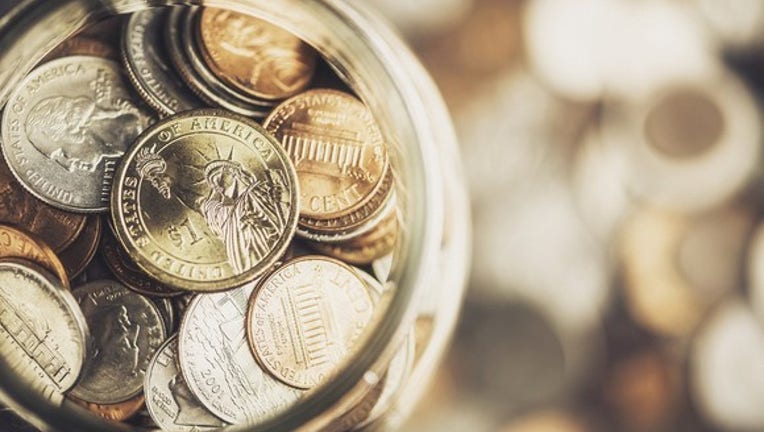 Are you ready to take the leap to becoming an investor? If so, the next step is to open a brokerage account to place your trades and make your investments. Online brokerages like Vanguard and OptionsHouse make opening an account as simple as signing up for a social network. Below, we'll compare these two brokerages, comparing their commission prices, research, and international trading capabilities to help investors make an informed choice.
Trading costs and commissions
As most trades now cost less than $10 at most discount brokers, price is becoming less of a factor in picking a broker. That said, it's important to understand any broker's commission schedule before making a trade. Below, we've compared the commission prices of Vanguard and OptionsHouse for various types of investments.
Source: Company websites.
There are ways to save some money. Vanguard starts cutting commissions for investors who keep $50,000 or more in its funds, for example. Furthermore, current special offers for IRA accounts and traditional brokerage accounts provide for waived commissions and other savings.
Commission-free ETFs and NTF Funds
Not all trades carry a commission. Some brokerages give their customers commission-free ETF trades and mutual funds to lure long-term investors to their services. If funds are important to you, a broker's no-fee funds are worth additional exploration.
Source: Company websites.
Though Vanguard may appear to be the clear-cut winner here, it isn't always so clear. If a fund isn't designated as commission-free or no-transaction-fee, investors will pay the standard rate. In this case, Vanguard wins when it comes to the number of commission-free funds, but OptionsHouse has lower standard commissions on ETF and mutual fund trades. It all depends on the funds that you want to invest in.
Account minimums
Whether you have $1.00 or $10,000 to start with, it doesn't matter. Vanguard and OptionsHouse do not have a minimum deposit requirement to open an account.
To make your first investment, you'll need enough to buy the stock, ETF, or mutual fund, and pay the commission due on the trade. So for this reason, it might we wise to deposit a little more than the bare minimum.
You can start small with Vanguard or OptionsHouse, which have no minimum initial deposit requirements. Image source: Getty Images.
Trading platform
Here at The Motley Fool, we preach and practice long-term investing. As a result, we typically buy stocks to hold for long periods of time -- years, decades, or potentially forever. Naturally, our long-term philosophy toward investing means that we don't trade much at all.
Long-term investors like us don't demand much from a trading platform. All we ask from our platforms is that they allow us to easily make a trade when we need to, and Vanguard or OptionsHouse can do just that.As with operating systems, everyone has a different opinion, and we think that, if the trading platform is important to you, trying it out for yourself is the best way to understand the pros and cons.
International stocks and ADRs
Want to invest in foreign companies? Vanguard and OptionsHouse both offer the ability to trade American Depositary Receipts (ADRs). As for trading directly in international stock markets, only Vanguard can do that. However, trades on foreign markets result in higher costs -- commissions, plus a $50 fee.
Research quality and tools
We tend to think that individual investors can benefit from a wide variety of opinions and access to research tools to find good investments.
Vanguard and OptionsHouse give their investors plenty of access to tools like stock and fund screeners. As for third-party research, Vanguard provides research from Standard & Poor's, First Call, and Thomson Reuters. OptionsHouse investors have access to ResearchLAB reports, in addition to a number of third-party services for an additional fee. You'd have a hard time exhausting the full research capabilities provided by any discount broker, and depending on your needs, Vanguard or OptionsHouse could suit you just fine.
Mobile app
Here's how each broker's users and clients rated their mobile capabilities on iOS and Android (as of 12/10/2016):
Source: Relevant app stores.
The top discount broker: Vanguard or OptionsHouse?
Frankly, it depends on what you need in a brokerage. OptionsHouse has lower standard commissions on everything from stocks to funds, but doesn't offer international trading capabilities. Vanguard may offer more to the fund investor in the form of no-transaction-fee mutual funds and commission-free ETF trades, but it charges more for trades that aren't free. Ultimately, it depends on your investing style, and what's in your portfolio.
To be clear: The Motley Fool does not endorse any particular broker. That said, we created Fool.com's Broker Center and IRA Center to make it easy to compare features, costs, and special offers by broker and account type.
10 stocks we like better than Apple When investing geniuses David and TomGardner have a stock tip, it can pay to listen. After all, the newsletter theyhave run for over a decade, the Motley Fool Stock Advisor, has tripled the market.*
David and Tomjust revealed what they believe are theten best stocksfor investors to buy right now... and Apple wasn't one of them! That's right -- theythink these 10 stocks are even better buys.
Click hereto learn about these picks!
*StockAdvisor returns as of December 12, 2016The author(s) may have a position in any stocks mentioned. The Motley Fool owns and recommends shares of Apple.