Vanguard Natural Resources, LLC's 78.3% Plunge in 2016 May Just be the Beginning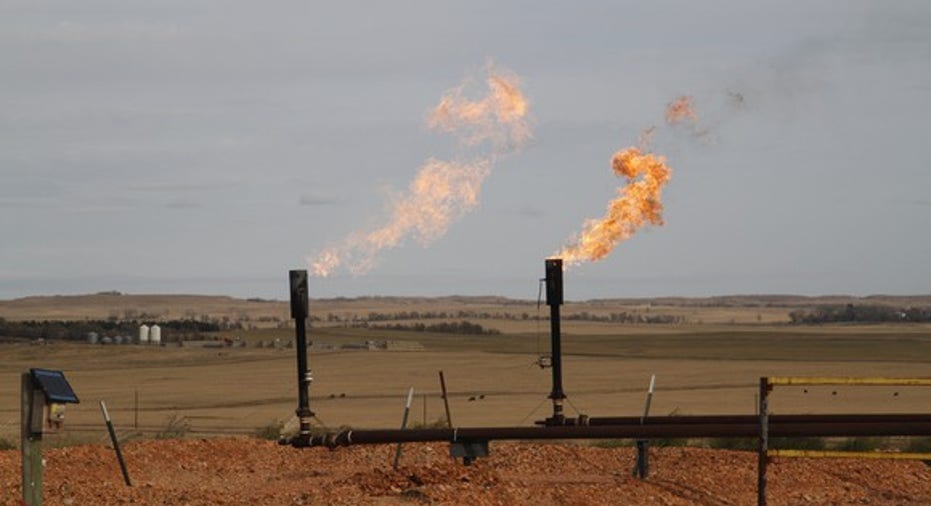 Image source: Getty Images.
Vanguard Natural Resources (NASDAQ: VNR) got pulverized last year amid fears that the company's massive debt load would sink it into bankruptcy. Those concerns have not abated in 2017 despite a more optimistic oil market, because the company is running out of time to solve its financial woes. Those problems could cause the company's units to become worthless if it doesn't do something drastic before the clock runs out this year.
What went wrong
Vanguard entered 2016 having borrowed $1.69 billion under its $1.8 billion reserve-based credit facility. That elevated borrowing level proved to be problematic because its banks have the right to rebase its credit facility each spring and fall. They exercised that option both times last year, lowering Vanguard's borrowing base to correspond with plunging oil and gas prices.
The first cut came in late May, when the upstream MLP's banks cut its borrowing base 26% to $1.325 billion. At that time the company had reduced its outstanding borrowings down to $1.424 billion as a result of the sale of its SCOOP/STACK assets. However, it still had a $103.5 million deficiency, which it was required to repay in six equal monthly installments.
The company had no problem making those deficiency payments because it had lucrative oil and gas hedges already in place. However, in November its banks made the second cut to its borrowing base, dropping it to $1.1 billion. That resulted in another borrowing base deficiency, this time of $187.5 million, which Vanguard needed to repay in five equal monthly installments after it prepaid the first installment of $37.5 million.
But this time, the company doesn't anticipate that it will generate enough excess cash flow to make all of the remaining deficiency payments, because its most lucrative hedges expired at the end of last year. Worse yet, that's just one of four issues the company needs to address in the very near term, according to its CFO. Failure to find a viable solution before the clock runs out will probably result in a bankruptcy filing.
Image source: Getty Images.
What it must do to survive
In its third-quarter earnings press release, Vanguard Natural Resources noted that it intends to explore a range of options to remedy this dire situation. These include "refinancing or restructuring our debt, selling assets, reducing or delaying our drilling program, or seeking to raise additional capital through non-traditional lending or other private sources of capital." While all those options are on the table, the solution that could potentially be the one that saves it is asset sales, which have proved to be a lifesaver for other troubled producers over the past year.
For example, once troubled Canadian producer Penn West Petroleum (NYSE: PWE) chose to bite the bullet and sell two core assets last year. That was after the company warned that it was unlikely to remain in compliance with one of its debt covenants after the second quarter. The company solved that issue by selling its Dodsland Viking area in Saskatchewan for $975 million Canadian, which was twice what analysts thought the asset would fetch. When combined with other asset sales, Penn West Petroleum was able to reduce its net debt from CA$2.1 billion at the end of 2015 to an estimated CA$600 million at the end of 2016. Doing so lifted the weight that had been holding the company back. Now that Penn West is back on solid ground, it plans to boost output by 15% in 2017 while expecting to spend only 80% of its available cash flow.
Meanwhile, fellow Canadian oil and gas producer Pengrowth Energy (NYSE: PGH) recently took a similar approach to address its balance sheet issues by monetizing a core asset. Driving that decision was that Pengrowth Energy had also warned that it was in danger of breaching its financial covenants as early as the second half of 2017. To fix this problem, Pengrowth sold a non-convertible gross overriding royalty interest in its Lindbergh property for CA$250 million in cash. That deal, according to CEO Derek Evans, "captures significant value for Pengrowth shareholders while also strengthening our balance sheet and granting us the flexibility to invest in organic projects with strong returns." As a result of this deal, Pengrowth now has more than enough cash to meet its upcoming debt maturities, which will mute the concerns surrounding its financial covenants.
Clearly, buyers are still willing to pay top dollar for premier assets. That is why Vanguard should strongly consider parting with one or more of its core properties such as those in the Permian Basin, the Piceance Basin, or the Haynesville Shale. Doing so could provide it with a bit more breathing room and buy it some time to work on other solutions that could permanently address its debt woes.
Investor takeaway
Vanguard Natural Resources is sliding down the slippery slope toward bankruptcy and is in desperate need of a lifeline. It doesn't have much more time to find a solution to the problem, unless it can find buyers willing to pay a premium for some of its assets. It's entirely possible, then, that the company's stock price could continue falling in 2017 and would probably end up as worthless paper if the company declared bankruptcy.
10 stocks we like better than Vanguard Natural Resources When investing geniuses David and Tom Gardner have a stock tip, it can pay to listen. After all, the newsletter they have run for over a decade, Motley Fool Stock Advisor, has tripled the market.*
David and Tom just revealed what they believe are the 10 best stocks for investors to buy right now... and Vanguard Natural Resources wasn't one of them! That's right -- they think these 10 stocks are even better buys.
Click here to learn about these picks!
*Stock Advisor returns as of January 4, 2017
Matt DiLallo has no position in any stocks mentioned. The Motley Fool has no position in any of the stocks mentioned. The Motley Fool has a disclosure policy.