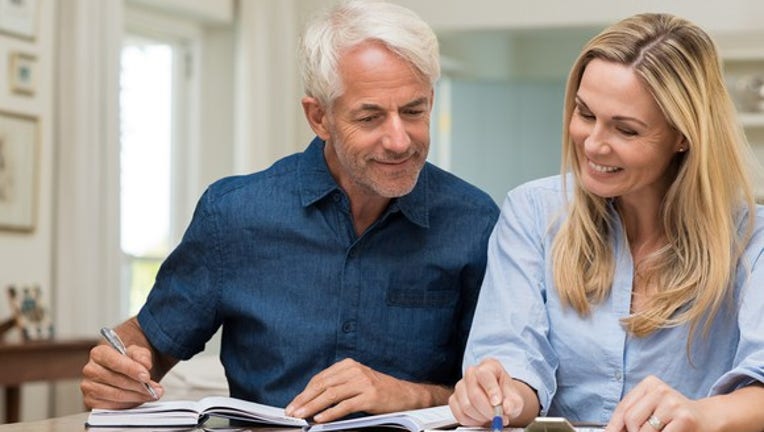 Individual retirement accounts (IRAs) offer more choice and flexibility than other types of retirement accounts. They also offer flexibility in where you open them; there about as many places to open an IRA account as there are investments to put in them.
Ultimately, though, many savers end up opening an IRA with a fund manager and brokerage like Vanguard. Let's see what Vanguard has to offer the IRA investor by focusing on key criteria such as commissions, research, and funds.
Commission prices
Vanguard's commission schedule is a little different than other brokerages. The company's commission prices vary based on how much you invest in its mutual funds and ETFs. The more you invest with Vanguard, the less you'll pay:
Data source: company website.
Generally speaking, the commission schedule applies mostly to stock and options traders. Those who prefer to invest in mutual funds and ETFs may be able to avoid any and all commissions in their entirety thanks to fee-free fund choices.
Mutual fund selection and commission-free choices
Not every brokerage firm offers every type of fund, and so it's wise to shop around before opening an account. Vanguard offers a number of mutual funds from other companies that you can buy or sell for free, in addition to its own funds, which are also fee-free.
Data source: Vanguard representative. *Figure only includes funds issued by other managers. Most Vanguard funds also come in a no-load, no-transaction-fee format, but are excluded in the figures.
Depending on how you invest, a Vanguard IRA could be a good pick. If you prefer Vanguard's low-cost mutual funds and ETFs, it may be smart to go straight to the source. But Vanguard also offers the ability to invest in funds from other fund companies without paying a fee. More than 1,300 funds are offered free of transaction fees, commissions, and loads.
Unlike commission discounts for stocks or stock options, every Vanguard account has access to commission- and fee-free funds regardless of account balance.
Minimum deposit requirement for IRAs
Vanguard is a no-minimum brokerage, so you won't need to make a certain minimum deposit just to open an account. That said, Vanguard's mutual funds have their own minimum. Its target-date and STAR funds have $1,000 minimums, while most others carry a $3,000 minimum investment.
Naturally, stocks and ETFs don't have minimums. If you can afford a single share, you can make an investment. Investing more with Vanguard can entitle you to perks like lower commissions, as well as account bonuses for opening an account. Learn more about special offers for IRAs to see if you qualify.
Foreign stocks and ADRs
Vanguard is one of a short list of brokers that send trades to stock markets all around the world. From ADRs in the United States to stock on international exchanges, you'll be able to invest in virtually any market you wish through Vanguard's brokerage.
Data source: company.
Importantly, Vanguard charges an extra fee for buying stocks listed on foreign stock exchanges. It adds a $50 processing fee on top of the usual commission, thus it may be preferable to invest in foreign companies via ADRs when possible. This isn't a knock on Vanguard, though, as most brokers charge a higher commission or fee for trading stocks on global exchanges. Going overseas can be costly.
Vanguard allows you to go direct to the source to buy stocks on international markets all around the world. Image source: Getty Images.
Mobile app
Whether you're at home or on the road, you can check up on your account and make trades thanks to mobile trading apps for mobile phones and tablets. Here's how Vanguard users and customers rated its apps, as of Jan. 23, 2017:
Data source: relevant app stores.
Research and portfolio analysis tools
We tend to think that the ability to read and learn from third-party research providers can be an advantage for do-it-yourself investors. Vanguard provides research from S&P, FirstCall, and Thomson Reuters to its customers. In addition, Vanguard offers a wealth of screening tools and plus portfolio analysis tools, which can help you evaluate your progress against your retirement goal. It looks at your portfolio's risk and return profile, and shows you how factors like fees and expenses will weigh on your eventual nest egg.
IRA fees: maintenance and inactivity fees
Vanguard has a reputation for being a leader on fund fees, but there are some account fees you should know about. Vanguard accounts are charged an annual account service fee of $20 unless you hold at least $10,000 in Vanguard funds and ETFs, or you elect to receive documents electronically.
Realistically, it's not much of an issue. Opting in to receive statements and other documents in your online account saves paper and postage, and can help you avoid a fee each year. Opt in when you sign up and you won't have to worry about sneaky annual charges.
Is a Vanguard IRA right for you?
No matter what kind of IRA you want to open -- traditional, Roth, or a SEP-IRA -- Vanguard may have something for you. The company offers a vast collection of fee-free mutual funds and ETFs, which includes Vanguard's low-cost active and passive funds. However, stock investors may be turned off by its commission schedule, which rewards investors with lower commissions for investing more in Vanguard's own funds.
To be clear, The Motley Fool does not endorse any particular brokerage, but we can help you find one that is a good fit for you. Take a look at Fool.com's IRA Center to make an informed decision on where to open an IRA by comparing several leading brokers on commissions, special offers, and investment choices.
10 stocks we like better thanWal-MartWhen investing geniuses David and TomGardner have a stock tip, it can pay to listen. After all, the newsletter theyhave run for over a decade, the Motley Fool Stock Advisor, has tripled the market.*
David and Tomjust revealed what they believe are theten best stocksfor investors to buy right now... and Wal-Mart wasn't one of them! That's right -- theythink these 10 stocks are even better buys.
Click hereto learn about these picks!
*StockAdvisor returns as of December 12, 2016The author(s) may have a position in any stocks mentioned.