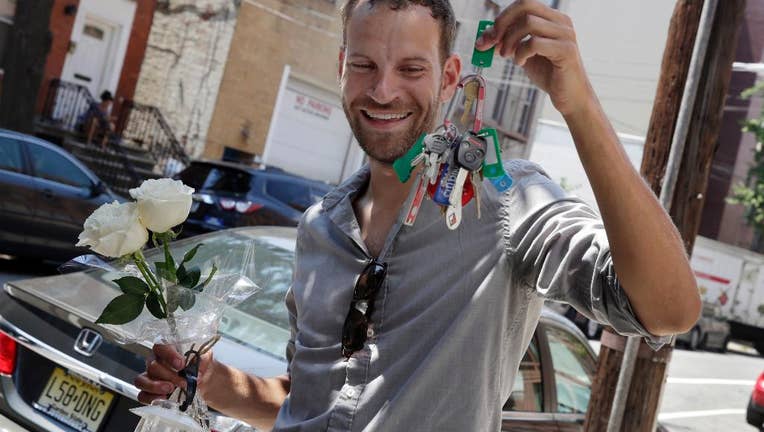 There's no electricity, no running water, no bathroom.
But travelers to New York City bold enough to book a parked van for $22 a night through Airbnb do get a bed and a spectacular view of the Manhattan skyline from across the East River in Queens.
While parked vehicles make up only a fraction of the thousands of Airbnb listings in New York City, they provide an option for adventurous, budget-minded visitors seeking a place for far less than the $200-and-up most hotels charge.
The van was home to three German students who declared it "a New York adventure" — in view of the Empire State Building.
One couple rented a converted taxi cab recently for one night, with their dog.