Value Investing in Spring: 3 Stocks to Put on Your Radar in May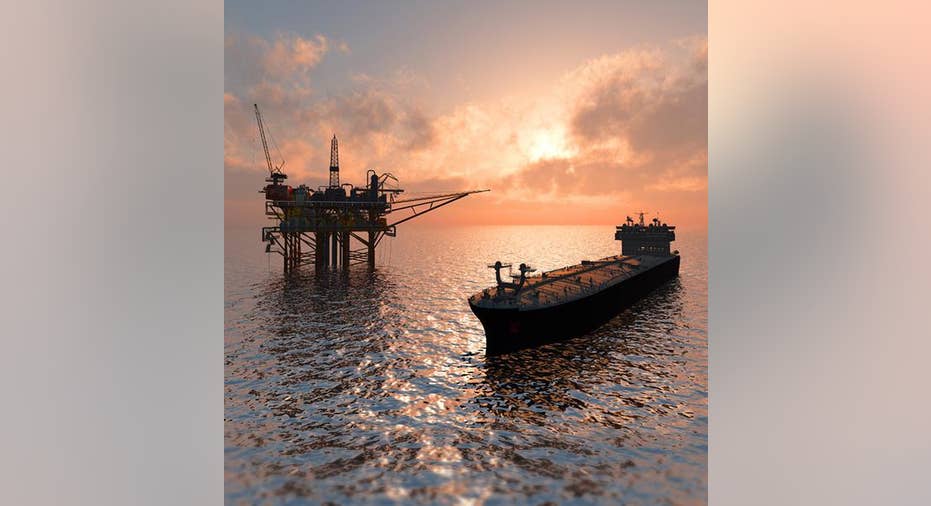 Image source: Emerson Electric.
As the month of May hits the ground running, many investors will inevitably begin to mull the old investing adage, "Sell in May and go away." But regardless of what mathematical gymnastics proponents of "sell in May" might be able to come up with to justify the strategy, the most astute investors know there arealwaysbargains to be found in our market, if you know where to look.
So we asked three Motley Fool contributors to offer a potentially cheap stock they believe investors would be wise to keep an eye on in the month of May. Read on to see which companies they chose, and why.
: As the weather starts to warm, fashion and apparel companies will be ready to capitalize as consumers pursue their newest seasonal offerings. I think investors would be wise to keep an eye on Michael Kors Holdings in May. Despite climbing nearly 30% year to date on the heels of its strong quarterly report in February -- which saw both revenue (up a modest 6.3% year over year, and 9.9% at constant currency) and comparable-store sales (down 0.9%, and up 2% at constant currency) arrive well above the company's expectations -- Michael Kors stock still trades at a reasonable 11.9 times trailing-12-month earnings, and just 11.3 times next year's estimates.
That's not to say the relative discount is entirely undeserved: The value of Michael Kors shares plunged by nearly half in 2015 as the company showed signs of decelerating top-line growth, as comps turned negative toward the end of the year. But in its most-recent quarter, Michael Kors CEO John Idol noted the company's latest offerings enjoyed overwhelmingly positive responses from consumers.
Idol also offered guidance for constant-currency revenue growth in the high-single-digit percentage range, and for comps to continue to demonstrate improvement going forward. If that guidance comes to fruition when Michael Kors next announces quarterly results toward the end of May, I think the stock will have plenty of room to rise from here.
Neha Chamaria: Emerson Electric may have been caught in the whirlwinds of plunging oil prices, but its solid financial standing, growth plans, and shareholder returns, make it a great bet for long-term investors.
Despite lower organic sales, Emerson turned in nearly 30% higher earnings per share in 2015. Its profits may decline this year, but I still see huge potential value in Emerson as it aggressively sheds parts of its hugely diversified portfolio to emerge a leaner company focused on high-margin businesses like industrial automation and commercial and residential solutions. As of now, Emerson has put up its motors and drives unit for sale, while Siemens has reportedly expressed interest in its network power business.
While the restructuring should boost Emerson's margins, the proceeds from divestment should add to its already heavy war chest: Emerson generated roughly $1.8 billion in free cash flow during the last 12 months, and held $3.1 billion in cash and equivalents as of Dec. 31, 2015. More cash is also good news for income investors who are already enjoying Emerson's above-3% yield.
Even as Emerson's order book is expected to grow through the rest of the year, its outlook for 2016 already appears to be on the conservative side. In other words, I don't see the company springing up any nasty shocks in its upcoming earnings report that could pull the brakes on its stock price, which is why I'm adding it to my watch list now.
In either case, if Emerson's recent rally concerns you, consider that the stock's current valuation of 15 times trailing earnings is way off its historical highs. Now that's a decent bargain for a stalwart remodeling itself to better tackle headwinds, and return greater value to its shareholders.
Dan Caplinger: As spring unfolds, one key rite of passage that is now largely over for millions of Americans is getting their tax returns prepared and filed. For investors in tax preparation companyH&R Block , the quarter that covers tax season, including the late winter and early spring months, is the most important for the company. In a typical year, the fiscal fourth quarter makes up for losses during the remainder of the year. This year should be no different in that regard, and most of those following the stock expect solid gains on the bottom line for H&R Block.
Yet H&R Block trades at a relatively inexpensive valuation, fetching just 12 times projected forward earnings. One reason is that investors are concerned about recent efforts to reform the tax system, believing that they could result in a much simpler process for filing returns that would cut H&R Block and other tax preparers out of the loop.
However, long-term investors in the tax-prep industry have a long memory of similar ideas coming up during every presidential election campaign; yet what seems to emerge is an ever-more-complex set of rules and regulations for taxpayers to follow. With the stock price falling by a third since earlier this year, H&R Block is worth a closer look for those who think taxes will stay as complicated as ever.
The article Value Investing in Spring: 3 Stocks to Put on Your Radar in May originally appeared on Fool.com.
Dan Caplinger has no position in any stocks mentioned. Neha Chamaria has no position in any stocks mentioned. Steve Symington has no position in any stocks mentioned. The Motley Fool owns shares of Michael Kors Holdings. The Motley Fool recommends Emerson Electric. Try any of our Foolish newsletter services free for 30 days. We Fools may not all hold the same opinions, but we all believe that considering a diverse range of insights makes us better investors. The Motley Fool has a disclosure policy.
Copyright 1995 - 2016 The Motley Fool, LLC. All rights reserved. The Motley Fool has a disclosure policy.