Valentine's Day: McDonald's Big Mac worth $12,500 could be yours for free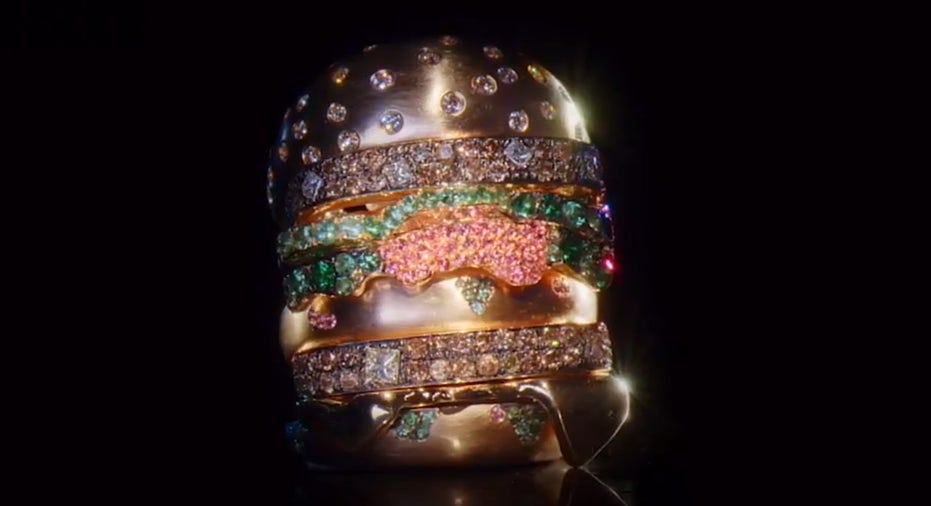 McDonald's (NYSE:MCD) is running a giveaway for the "Bling Mac," a gold and diamond studded stackable ring that resembles a Big Mac.
The 18-carat, seven-layer stackable ring was created by the fine-jewelry designer Nadine Ghosn, and includes layers of diamonds instead of the beef patties, cheese, lettuce and special sauce – and a diamond-studded gold top instead of a seeded bun.
The ring is worth an estimated $12,500, but it will be given away free to a contest winner. To put your name in the running you just have to offer a creative "vow of love" to the official McDonald's Twitter account while using the #BlingMacContest hashtag.
My sweet, sweet Big Mac. The first time I kissed you my friends thought I was weird. They said just eat your burger but instead I shed tears. I cried for hours & even wrote you a song for when I finally eat you. I'll always remember the first bite. #BlingMacContest @McDonalds #ad

— Matt Cutshall (@MattJCutshall) February 9, 2018