Valeant's New CEO Says Key Assets Can Be Sold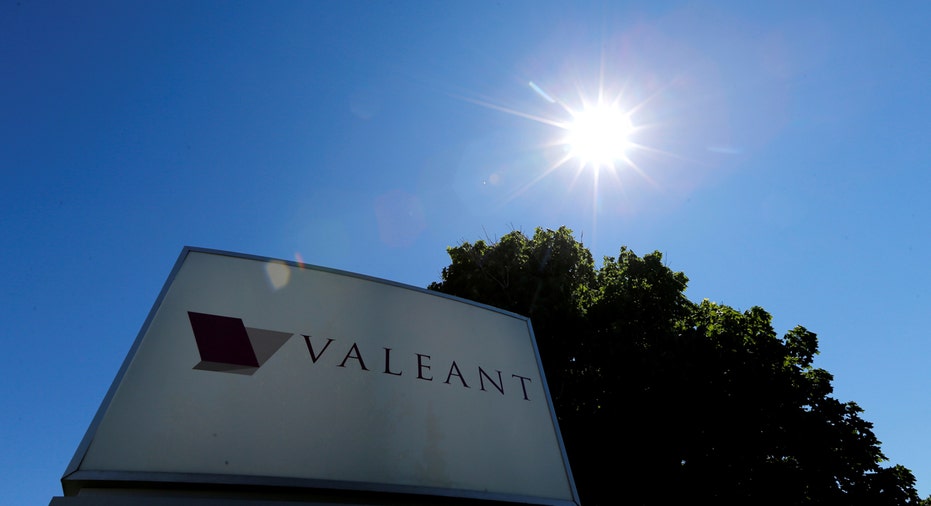 After months of confusion, Valeant Pharmaceutical's (NYSE:VRX) new chief, Joseph Papa, said Tuesday the troubled company is looking to sell assets to reduce its  massive debt load—including its crown jewel, the Bausch & Lomb eye care subsidiary. It's a move that potentially puts him at odds with the company's largest shareholder, activist investor William Ackman.
Papa made these remarks during his first shareholder meeting as CEO, and during a question-and-answer period with reporters. His comments appear to confirm a FOX Business report in April l that Valeant was "actively discussing" selling various assets including Bausch & Lomb, though no firm decisions had been made.
The FBN report sent shares of Valeant higher as investors saw it as a positive sign the company would address its massive debt load of $30 billion, accumulated as Valeant went on a buying spree in recent years.
After the report, Ackman, who runs the Pershing Square hedge fund, appeared on rival business network CNBC to refute the notion Bausch was for sale—a position Ackman maintained for months since. Ackman's comments sent shares of Valeant lower.
But Papa squashed Ackman's comments when he spoke at the shareholder meeting in company headquarters in Laval Quebec, Canada Tuesday. Papa firmly stated such core assets, including Bausch & Lomb, could be sold in the future.
"If there is a significant offer, we would always have to assess any offer that comes in to us," he said, according to several media reports.
A spokeswoman for Valeant did not deny the substance of Papa's remarks at the shareholder meeting, nor would she dispute the apparent contradiction between Papa and Ackman.
A spokesman for Pershing Square declined to comment.
Wall Street Debates Valeant's Survival
For months Wall Street analysts and investors have been debating how Valeant could best survive its current tumult. Once a Wall Street darling, the company's business model came under intense scrutiny late last year over whether it over charged consumers for its drugs.
The scrutiny shined a harsh light on Valeant's business—one in which a series of acquisitions led to rapid growth. Once its pricing policies came to light, Valeant was forced not just to scale back on acquisitions, but to consider which assets to unload in order to pay down the massive debt it accumulated during an earlier buying spree.
Over the past year, shares of Valeant have fallen from a high of nearly $260 to its current close on Tuesday of $24.14; shares spiked somewhat on Tuesday after FBN reported the possible sale of core assets was back on the table.
The company has hired bankers to seek out potential buyers of its far-flung units, but shares of Valeant have continued to flounder amid investor angst over its future.
In April, Valeant announced Papa would take over as CEO after the ouster of its long-time chief executive CEO Michael Pearson. Compounding the problem for Pearson was an internal investigation into Valeant's relationship with the mail-order pharmacy Philidor RX Services, which led to a restatement of earnings.
During Tuesday's shareholder meeting—which Ackman attended—Papa said the company has plans to pay down as much as $1.7 billion of its debt this year, and possibly more, depending on the asset sales.
He said he wasn't prepared to break up the company completely, according to a Reuters report.