Valeant Stock Spikes on Reports of $10 Billion Sale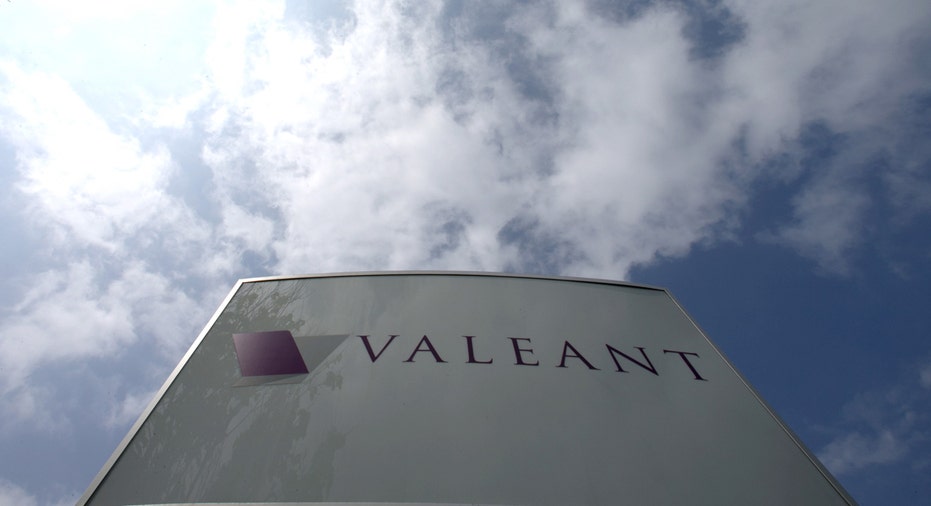 Valeant Pharmaceuticals International Inc. is in advanced talks to sell a big stomach-drug business to Japan's Takeda Pharmaceutical Co. for about $10 billion, a move that could ease pressure on Valeant over its hefty debt load.
The companies could reach a deal for Salix Pharmaceuticals Ltd., which Valeant bought just a year-and-a-half ago, in the coming weeks, people familiar with the matter said. The purchase price would include about $8.5 billion in cash and future royalty payments to Valeant, the people said. There is no guarantee the companies will reach a deal and, indeed, there is another unnamed potential bidder in the mix, according to a person familiar with the matter.
Should Valeant strike a deal, it would allow the company to largely pay back its bank lenders, removing a big area of concern for investors ever since the drugmaker became embroiled in an accounting scandal last year. Valeant has told investors it would work to reduce its debt load, but the company was expected to do so through a series of smaller steps.
It would also likely allow Valeant's new chief executive, Joseph Papa, to focus on rebuilding Valeant's core franchises in skin and eye drugs, which include Bausch & Lomb brands, have been struggling.
Salix makes treatments for stomach disorders like traveler's diarrhea and irritable bowel syndrome, or IBS.
For Takeda, the purchase would come after it lost out on earlier attempts to buy Salix and deliver big-selling gastrointestinal drugs it has been seeking to bolster its lineup of stomach remedies.