Valeant Pharmaceuticals' Mea Culpa May Throw the Entire Industry Under the Bus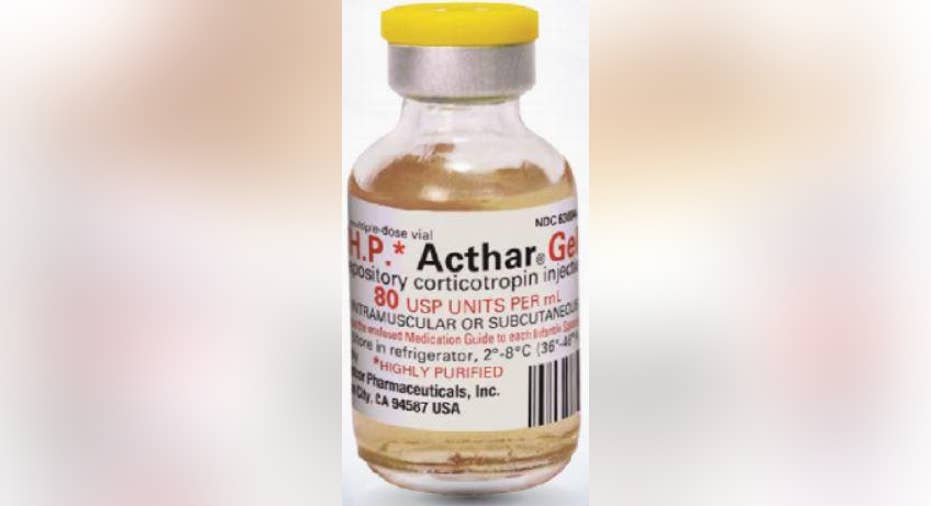 Image source: Flickr user Phil Roeder.
The dark days for Valeant Pharmaceuticals continued on Wednesday, with outgoing CEO J. Michael Pearson testifying before the Senate Special Committee on Aging regarding his company's drug pricing practices -- most notably regarding cardiovascular products Nitropress and Isuprel, which were acquired in February 2015 and subsequently had their prices increased by 525% and 212%, respectively.
Pearson's prepared testimony before the Senate Committee read as a mea culpa, expressing regret for the way Valeant aggressively priced its products post-acquisition:
"Let me state plainly that it was a mistake to pursue, and in hindsight I regret pursuing, transactions where a central premise was a planned increase in the price of the medicines... In retrospect, we relied too heavily on the industry practice of increasing the price of brand name drugs in the months before generic entry."
Pearson added, "[A]nd so I recognize that we therefore need to work to regain the confidence of Congress, the public, doctors, and patients."
While suggesting that Valeant's pricing strategy may not have been in the best interests for any party aside from Valeant, Pearson also defended his company against what he believed to be "unfair" criticisms. Pearson talked up Valeant's research and development program, asserting that his company isn't in the sole business of merely acquiring new products (and raising their price). Additionally, Pearson noted that Valeant had programs in place to provide rebates of up to 30% on Nitropress and Isuprel to qualifying hospitals.
Image source: Pixabay.
Valeant's problems are compounding But how forgiving the public, investors, and Congress will be remains to be seen, especially after a new report emerged just hours before Pearson's testimony that suggests Valeant is far from changing its ways.
According to Business Insider, Wells Fargo analyst David Maris published a report early Wednesday showing that Valeant had raised prices on 16 of its products in 2016 despite pledges to align price increases with market trends. This may surprise few people, as a research study by Sector and Sovereign Research analyst Richard Evans noted Valeant raised net prices on its portfolio between October 2014 and October 2015 by an obscene 41.3%, as reported by CBS News.
Valeant's problems as a whole are quite extensive. It's still under investigation by the Securities and Exchange Commission which may or may not result in fines, and it still hasn't filed its annual report (known as a 10-K) with the SEC. Failing to file its annual report has caused a wave of bondholders to file letters of default, and if Valeant doesn't file its report soon, it could trigger faster repayment of its $30.9 billion in outstanding debt. Valeant doesn't have anywhere near this amount in cash on hand, meaning a debt default could be catastrophic.
Image source: Sebastiaan ter Burg.
Solutions to Valeant's woes could include a number of asset sales to raise capital, but even asset sales come with a possible downside or two. If Valeant doesn't sell enough in assets, it won't raise enough capital to safely repay its debts. On the other hand, if it sells one of its prized assets, such as Bausch & Lomb, it could give up way too much in future growth potential, and it still may struggle to service its remaining, but reduced, debt load.
The other issue is everyone knows of Valeant's plight, which means none of its peers are going to be eager to overpay for its assets. In fact, it's possible Valeant's assets could be picked up for below market value considering its seemingly dire debt situation.
If Valeant winds up aligning its drug pricing strategy with "market trends," as Pearson has suggested, Valeant's business model, which revolves around M&A and price hikes, could look very different than it does now. And considering Pearson's testimony in front of the Senate on Wednesday, I don't believe there's any going back now, even with a new CEO ready to take the reins.
Pearson's comments are bigger than ValeantHowever, Pearson's admission that "mistakes" were made in the company's pricing strategy extend far beyond Valeant. It provides the smoking gun that U.S. lawmakers may need to go after the rest of the industry. And make no mistake about it, there are plenty of other targets.
Image source: Mallinckrodt.
For example, Mallinckrodt's Acthar Gel, an autoimmune drug that's approved to treat nearly 20 indications, has undergone a number of price increases over the past decade. In 2005, Acthar Gel priced out at $1,235 per vial. Today, the same viral is selling for more than $35,000, a more than 2,700% increase. Over the course of a full-year this can work out to $200,000+ in treatment costs per patient. In Mallinckrodt's defense, Questcor Pharmaceuticals, the company it acquired, enacted the majority of those price increases; but it still doesn't hide the fact the Acthar's manufacturing process and formulation haven't changed (yet its price certainly has).
Even more recently, Perrigo , a developer of branded, generic, and over-the-counter products, announced that it was trimming its full-year earnings forecast. In addition to weakness in its branded pharmaceutical segment, Perrigo announced that reductions in pricing expectations in its Rx business was to blame. In other words, we could already be seeing pricing pressures getting to select drug developers.
The entire industry could be a gigantic bullseye for U.S. lawmakers. Drug developers rely on their pricing power to drive profits and innovation. If, however, this pricing power gets taken away from drugmakers, or capped, they could have less incentive to research orphan disease indications. Reduced pricing power could even cause domestic drugmakers to cut expenses in the U.S. and move their research and development operations to overseas markets where pricing controls are more relaxed.
It remains to be seen what, if anything, will happen to the drug development industry once lawmakers are through with Valeant. But I'd opine that Pearson's mea culpa may have given lawmakers the ammo needed to dig deeper into the pricing strategies of drugmakers, large and small.
The article Valeant Pharmaceuticals' Mea Culpa May Throw the Entire Industry Under the Bus originally appeared on Fool.com.
Sean Williamshas no material interest in any companies mentioned in this article. You can follow him on CAPS under the screen nameTMFUltraLong, track every pick he makes under the screen name TrackUltraLong, and check him out on Twitter, where he goes by the handle@TMFUltraLong.The Motley Fool owns shares of and recommends Valeant Pharmaceuticals and Wells Fargo. The Motley Fool has the following options: short May 2016 $52 puts on Wells Fargo. Try any of our Foolish newsletter services free for 30 days. We Fools may not all hold the same opinions, but we all believe that considering a diverse range of insights makes us better investors. The Motley Fool has a disclosure policy.
Copyright 1995 - 2016 The Motley Fool, LLC. All rights reserved. The Motley Fool has a disclosure policy.