Valeant Pharmaceuticals Intl. Inc., Tumbles Again -- Here's Why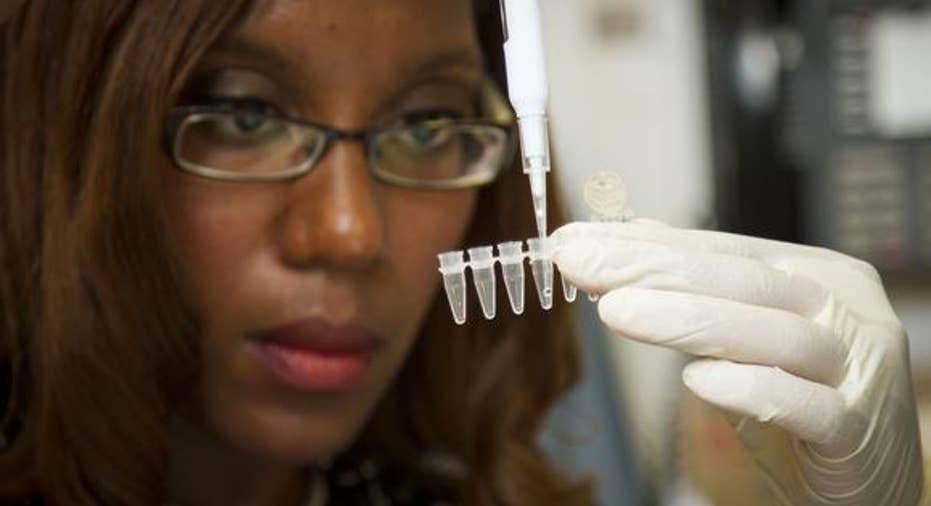 Image source: National Cancer Institute.
What: Shares of Valeant Pharmaceuticals , a drug developer whose primary strategy involves acquiring new and diverse therapeutics, dipped as much as 11% today. As of 3 p.m. ET, shares were off by a hair over 9%. The duo of culprits appear to be comments from Valeant's lenders and actions by Valeant's biggest cheerleader, Bill Ackman.
So what: Very early in the morning, we learned via a Reuters report that Valeant's lenders could be preparing some very stringent terms for repayment if the company doesn't file its annual report in a timely manner.
Bill Ackman. Image source: Flickr user Insider Monkey.
If you recall, Valeant announced its preliminary Q4 results this week and offered guidance for fiscal 2016, but it noted it wasn't comfortable signing off on its accounting considering the $58 million in incorrectly booked revenue from drug distributor Philidor Rx Services that was discovered from an internal audit. Valeant was supposed to have filed its annual report by March 15, 2016, but it did not. It's now in a 60-day grace period of sorts where it has the opportunity to file its annual report and appease its lenders. Should it fail to do so, some, or all, of its lenders could deem the company to be in default of its debt covenants and demand quick repayment. Valeant has more than $30 billion in debt on its balance sheet.
The other issue plaguing Valeant today was the announcement by Pershing Square's Bill Ackman that his fund had sold 20 million shares of snack giant Mondelez International . Although Ackman's fund still has a sizable stake in Mondelez, the sale implies that Pershing Square may have needed to raise cash as a result of Valeant's nearly 90% tumble since last summer. The fear is that further downside could necessitate Ackman to abandon his Valeant position altogether, or risk losing clients.
Now what: Another day, another brow-beating for Valeant Pharmaceuticals. Unfortunately, there's a sea of uncertainties and questions surrounding the company's business model that aren't going to be answered with any expediency.
In addition to dealing with its lenders and attempting to get its annual report filed in a timely manner, Valeant is also simultaneously dealing with U.S. lawmakers who are investigating its pricing practices. In some instances, Valeant has purchased therapies and immediately raised their prices, and it's done so without materially changing the formulation or manufacturing process of these drugs. It's possible lawmakers may find no wrongdoing in Valeant's business practices. It's also possible the company could be slapped with fines, and its business model of acquiring new products could be in jeopardy.
For the time being, it looks as if volatility and uncertainty may be here to stay.
The article Valeant Pharmaceuticals Intl. Inc., Tumbles Again -- Here's Why originally appeared on Fool.com.
Sean Williamshas no material interest in any companies mentioned in this article. You can follow him on CAPS under the screen name TMFUltraLong, track every pick he makes under the screen name TrackUltraLong, and check him out on Twitter, where he goes by the handle@TMFUltraLong.The Motley Fool owns shares of and recommends Valeant Pharmaceuticals. Try any of our Foolish newsletter services free for 30 days. We Fools may not all hold the same opinions, but we all believe that considering a diverse range of insights makes us better investors. The Motley Fool has a disclosure policy.
Copyright 1995 - 2016 The Motley Fool, LLC. All rights reserved. The Motley Fool has a disclosure policy.