Vale SA Q1 Earnings: Not So Bad for a Change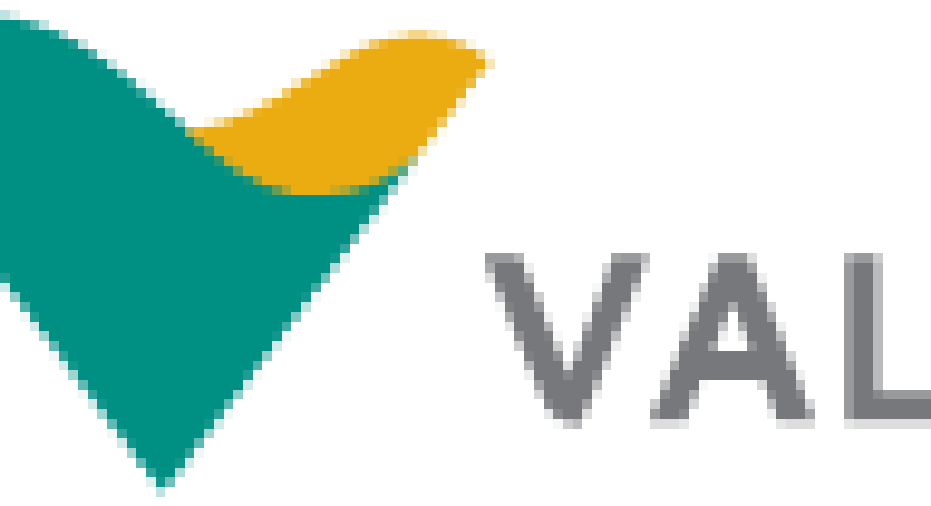 Vale S11D mine construction. Image source: Vale.
Vale SA is one of the world's largest mining companies, with a heavy focus on iron ore. That's been a pretty lousy business to be in since the commodity downturn started in 2011. The company's first quarter, however, was actually pretty good, all things considered. But even the company isn't ready to sound the all-clear yet.
Making moneyRevenues during the quarter were $5.7 billion. That's down 5.5% from the year-ago period and roughly 3% lower than the prior quarter. The first quarter is seasonally slower for the company, so the sequential decline wasn't unexpected. But analysts had been expecting a number closer to $5.3 billion. So the top-line result was actually stronger than it looked at first glance.
Vale logo. Image source: Vale.
Earnings, meanwhile, were exactly as strong as they looked. Vale reported underlying earnings of $0.10 a share. Last year the company lost $0.13 a share in the first quarter. In the fourth quarter the company lost $0.20 a share. Analysts were calling for a breakeven performance. So, all things considered, the first quarter was a pretty good one for Vale.
Doing the hard workVale has been working hard to get its business lined up with the current market. That's included cutting costs and selling assets, while still investing in key projects. For example, the roughly $1.45 billion the company spent on capital investments in the first quarter was roughly 33% lower than what it spend in the fourth quarter. Belt-tightening has been a primary theme.
Despite the spending drop, however, the miner's most important project, S11D, is moving ahead nicely. At this point, management estimates that the mine, plant, and railway spur it's working on at the project is roughly 85% complete. Logistics sites are about 64% complete. There's clearly more work to be done, but this mine will help Vale remain among the lowest-cost providers of iron ore in the world, which should protect margins in tough markets like this one. So it's nice to see that spending is still taking place where it will do the most good.
Now that's a lot of China! Image source: Vale.
Vale also benefited from falling costs for shipping. Asia accounted for 57% of Vale's revenue in the quarter, with China alone making up roughly 43%. So the cost of getting material from Brazil, the company's home market, to Asia is a big deal. Vale's shipping costs fell nearly 20% from the fourth quarter. Another positive takeaway.
Surprise -- higher prices!The most notable benefit to the top and bottom line, however, probably came from higher prices for iron ore fines. That's a nice reprieve, given that iron ore has been in a long-term downtrend. Copper prices were higher, too, though this metal is a much smaller contributor to Vale's results than iron ore.
However, it isn't time to get excited just yet. The quarterly release included this less than auspicious line: "we acknowledge the recent improvement in iron ore prices but are cognizant of market volatility." In other words, this could just be a temporary thing. That's why the company reaffirmed its commitment to right-sizing the business. So the big-picture story for Vale hasn't changed yet.
Vale also made a passing reference to the agreement it came to with Brazil over the Samarco mine disaster. This deal, however, was just a starting point, since there are likely to be more lawsuits to come. And the agreement spreads the costs over a 15-year period. So expect to keep hearing about Samarco for a long time.
In the end, the quarter was a pretty solid one for a company struggling through a deep industry downturn. But as Vale made sure to point out, it sells often volatile commodities. So one quarter doesn't mean there's a turnaround in progress. That's why the miner is still working hard to cut costs and streamline. So investors should be pleased by the results but shouldn't read too much into them just yet.
The article Vale SA Q1 Earnings: Not So Bad for a Change originally appeared on Fool.com.
Reuben Brewer has no position in any stocks mentioned. The Motley Fool owns shares of Companhia Vale Ads. Try any of our Foolish newsletter services free for 30 days. We Fools may not all hold the same opinions, but we all believe that considering a diverse range of insights makes us better investors. The Motley Fool has a disclosure policy.
Copyright 1995 - 2016 The Motley Fool, LLC. All rights reserved. The Motley Fool has a disclosure policy.