Vail Resorts Welcomes Whistler, Sees Early-Season Ski Strength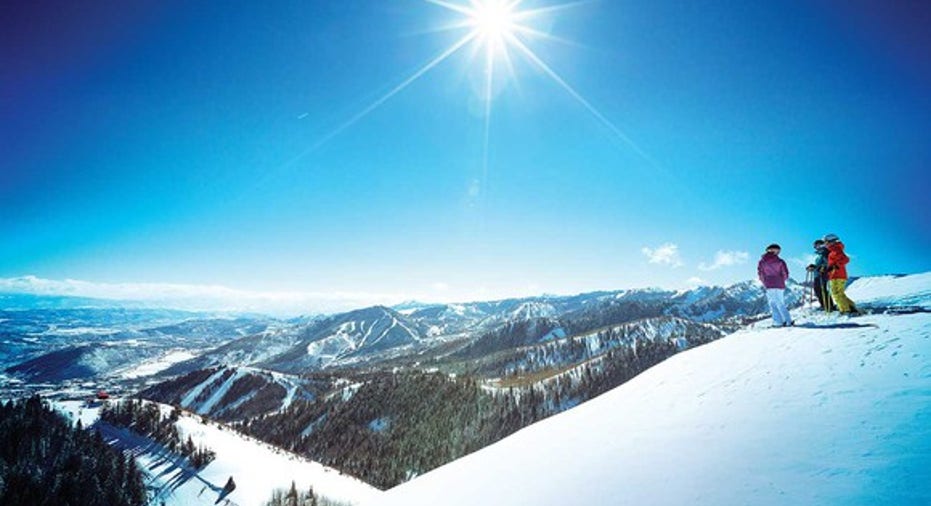 Winter is upon us, and that means high season for ski-resort operator Vail Resorts (NYSE: MTN). Every year, though, Vail and its peers have to deal with the difficulties of seasonal businesses, with shoulder seasons that don't play to the industry's strengths. Coming into Friday's fiscal first-quarter financial report, Vail Resorts investors were fully prepared for the major losses that typically come in the early fall, and the company suffered slightly larger losses than even they had expected. Yet the recent acquisition of Whistler Blackcomb should add a new dimension to Vail's 2016-17 season. Let's look more closely at Vail Resorts and what its latest results mean for its future.
Image source: Vail Resorts.
Vail Resorts starts out its new fiscal year in the red
Vail Resorts' fiscal first-quarter results are inevitably scary for those who aren't prepared for how its seasonal business works. Revenue rose just 2% to $178.3 million, which wasn't quite as good as the 5% growth most investors were expecting to see. Net losses of $62.6 million widened from year-ago levels, and the resulting net loss of $1.70 per share was $0.13 worse than the consensus forecast among those following the stock.
Taking a closer look at Vail Resorts' financials, there were two numbers that really stood out. First, revenue from real estate almost entirely disappeared this year, resulting in more than $9 million of downward pressure on Vail's top line. Also, although revenue from the key mountain segment was up nearly 10% from year-ago levels, operating expenses for the unit climbed at a faster pace, costing Vail about $8 million against its operating income.
However, there was a lot to be excited about with Vail's results. The company said season pass performance was up 16% compared to the fiscal first quarter of last year in terms of number of passes sold, and 20% in terms of dollar revenue from those sales, even excluding recent acquisitions. Moreover, a considerable amount of the additional losses were related to the Whistler Blackcomb resort, including a $2.6 million resort reported pre-tax operating loss and $2.8 million in transactional and integration-related expenses.
Vail has also had some success in driving off-season business. The company said average daily rates for its lodging segment jumped nearly 9%, and it pointed to strength in the Grand Teton Lodge Company and at its properties in Colorado in drawing more interest than in past years.
CEO Rob Katz was generally happy with the quarter. "Strong summer visitation at our U.S. mountain resorts [drove] increased revenue and profitability," Katz said, "with the official launch of Epic Discovery at Vail and Heavenly and continued strong summer results at Breckenridge and Park City." The CEO also noted that its Perisher property in Australia also had strong results.
How will winter treat Vail Resorts?
With winter here in some parts of the country, Vail Resorts has high hopes for the current season. "Our sales of season passes continue to deliver outstanding results," Katz noted, and "lodging bookings for the rest of the season are trending slightly ahead of last year at our U.S. resorts." Despite some worrisome warm temperatures in early November, weather trends have been more favorable in the last couple of weeks.
Vail Resorts updated its guidance for fiscal 2017 to offer a look at the impact of Whistler while reiterating its projections excluding the recent acquisition. Vail now believes total EBITDA will be between $569 million and $605 million, producing net income of between $187 million and $220 million. Those figures represent growth of between 10% and 30%, which is clearly a wide range, but it leaves Vail Resorts with plenty of room to outperform if things go well this winter.
In particular, Whistler has a lot of potential this year. The weak Canadian dollar will make the destination much more attractive to U.S. visitors, and the resort already has a strong reputation thanks to its being featured as part of the 2010 Winter Olympic Games in Vancouver. Early plans include Vail spending some money on capital improvements there, and that could pay off with heightened returns.
Vail Resorts investors were disappointed with the wider loss, sending the stock down 3% in pre-market trading following the announcement. However, with the potential the company has for future growth, Vail continues to make progress toward becoming the premier ski resort destination for winter sports enthusiasts in North America.
10 stocks we like better than Vail Resorts When investing geniuses David and Tom Gardner have a stock tip, it can pay to listen. After all, the newsletter they have run for over a decade, Motley Fool Stock Advisor, has tripled the market.*
David and Tom just revealed what they believe are the 10 best stocks for investors to buy right now...and Vail Resorts wasn't one of them! That's right -- they think these 10 stocks are even better buys.
Click here to learn about these picks!
*Stock Advisor returns as of Nov. 7, 2016.
Dan Caplinger has no position in any stocks mentioned. The Motley Fool recommends Vail Resorts. Try any of our Foolish newsletter services free for 30 days. We Fools may not all hold the same opinions, but we all believe that considering a diverse range of insights makes us better investors. The Motley Fool has a disclosure policy.