Utility CEO Confirms Coal Is Finished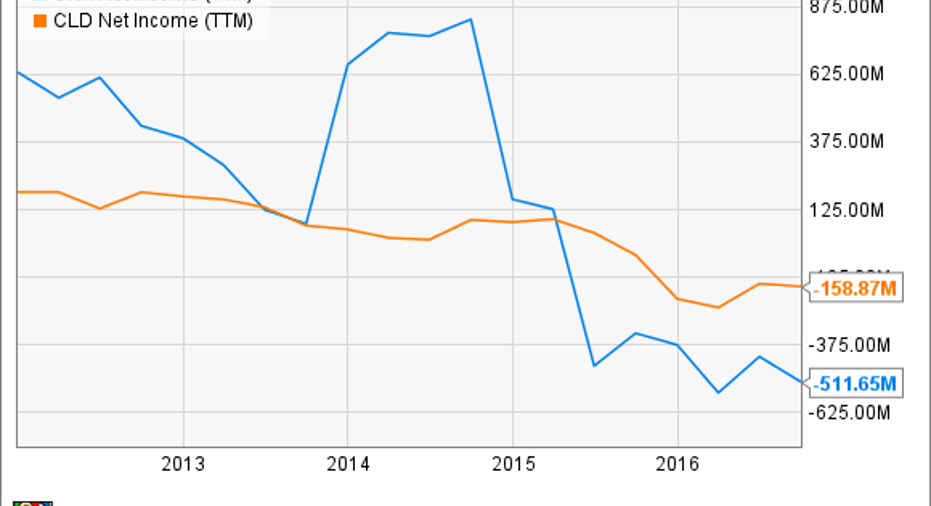 Sometimes the best reminder that an industry is dying is the industry itself saying it's dying. Comments from DTE Energy (NYSE: DTE) CEO Gerry Anderson provided maybe the best assessment of the future of coal:
This is a quote coming from a man running a company with 3,500 MW of coal plants. And he thinks the future belongs to natural gas and renewable energy, "regardless of what Trump may or may not do with the Clean Power Plan."
Image source: Getty Images.
Why coal is dying
The reason coal is dying isn't because of regulations or some sort of war on coal. Its dying because its no longer cost-competitive. In DTE Energys home state of Michigan, the Michigan Public Service Commission did a study looking at the costs of different energy sources, and coal didn't fare well.
New wind power purchase agreements signed in 2015 came in at $45 per MWh, and since 2009, the average power purchase agreement was $73.58 per MWh.
New solar plants are estimated at $113.52 per MWh, the price of a contract for a project completed in 2016, but Michigan isn't exactly an abundant solar resource state, so this may not be the best renewable source for this comparison.
New natural gas plants are estimated to cost around $63.70, the average annual transfer price for DTE Electric.
These figures compare to the commission's estimated cost of $133 per MWh to build a new coal plant. Thats double the cost of new natural gas and wind plants, and more than solar as well. Coal is simply no longer cost-effective for new electricity generation, and there's no sign that will change in the future.
The slow death of coal
It's easy to see that new coal plants don't make a lot of sense, but a fleet of aging coal plants don't make as much financial sense as it used to, either. And that's why DTE Energy's management plans to shut down eight coal plants by the end of 2025, and a total of 3,500 MW of coal plants by 2030.
Image source: DTE Energy.
This is consistent with trends at former coal giants like Duke Energy and Southern Company. And it doesn't bode well for coal producersCloud Peak Energy Inc. (NYSE: CLD)orCONSOL Energy Inc. (NYSE: CNX). And with questionable financials already, the loss of future demand would be bad news.
CNX Net Income (TTM) data by YCharts
If there's going to be a recovery in coal stocks, it depends on the U.S. using more coal in the future, not less. Given the cost trends, I don't see why utilities would build coal plants, or why there won't be a decline in coal plants to buy coal for decades into the future. Remember, the cost of renewable energy is falling, so the competitive dynamic is getting even worse for coal. That makes the coal industry a place I simply wouldnt invest.
10 stocks we like better than DTE Energy When investing geniuses David and Tom Gardner have a stock tip, it can pay to listen. After all, the newsletter they have run for over a decade, Motley Fool Stock Advisor, has tripled the market.*
David and Tom just revealed what they believe are the 10 best stocks for investors to buy right now...and DTE Energy wasn't one of them! That's right -- they think these 10 stocks are even better buys.
Click here to learn about these picks!
*Stock Advisor returns as of November 7, 2016.
Travis Hoium has no position in any stocks mentioned. The Motley Fool has no position in any of the stocks mentioned. Try any of our Foolish newsletter services free for 30 days. We Fools may not all hold the same opinions, but we all believe that considering a diverse range of insights makes us better investors. The Motley Fool has a disclosure policy.