Utilities sell settlement over failed nuclear power project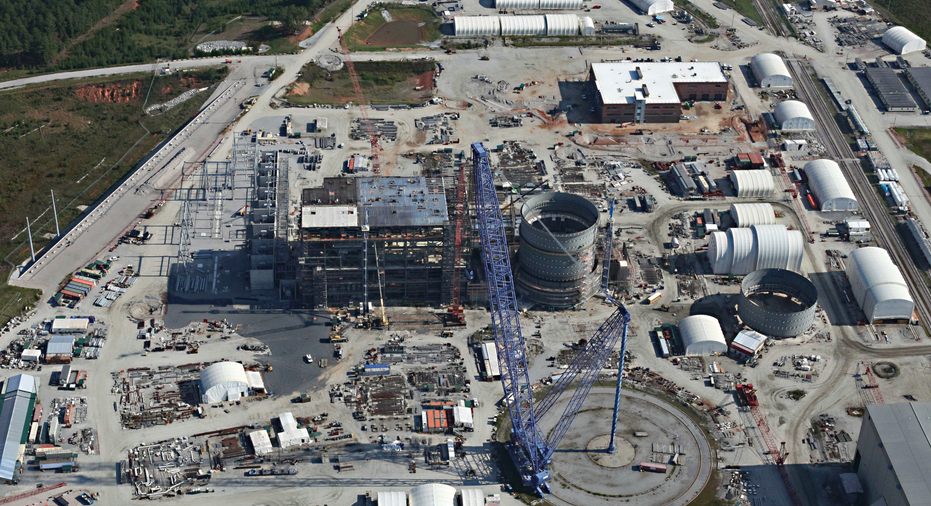 Two South Carolina utilities are selling their share of a $2.2 billion, five-year settlement over a failed nuclear project so that they can recover 92 percent of the cash immediately. Gov. Henry McMaster said he's still pushing to revive the abandoned reactors — and if he can't, he wants consumers to get their money back.
The utilities have repeatedly said they have no plans to reimburse customers the $2 billion they've already been forced to pay for the nuclear energy that never came, nor do they plan to drop the nuclear surcharges imposed since 2009. Instead, they say, the money should prevent more rate hikes, in the near future at least.
The partners signed the settlement with Toshiba in July, days before bailing on the two partly built reactors at V.C. Summer Nuclear Station north of Columbia. Toshiba is the parent company of the lead contractor, Westinghouse, which declared bankruptcy in March, voiding a renegotiated, fixed-price contract meant to control the utilities' escalating costs.
The boards of state-owned Santee Cooper and the private South Carolina Electric & Gas approved the sale on Wednesday.
"What we're taking today is a bird in the hand. Toshiba has a terribly weak credit, below investment grade," said Santee Cooper CEO Lonnie Carter. "This will give us certainty. This is a very good transaction for our customers."
Citibank made the highest of 13 bids for the settlement money. The utilities, in exchange, jointly give up the potential of an additional $171 million over five years, as well as any claims against Westinghouse in bankruptcy court.
The Republican governor met with Energy Secretary Rick Perry in Washington on Tuesday and said his agency's loan guarantees as well as federal tax credits, both of which have looming deadlines, are key to finding a buyer willing to complete one or both reactors. Benefiting from either would require Congress to approve extensions.
Utility executives have said they've seen no credible buyout offer, but the governor told The Associated Press he's negotiating with a "number of companies and several individuals" to buy some or all of the state-owned utility, as well as SCE&G's 55-percent stake in the nuclear project. The governor said he won't give up "until it's clear that it's impossible," which he defines as "when all those interested say they're not interested any longer, and nobody else is calling."
The debacle has launched state and federal investigations and a half-dozen lawsuits. The latest suit, filed by John Crangle of the ethics watchdog group Common Cause, demands that executives of SCE&G's parent company, SCANA, return $21 million in bonuses they received as they watched over construction of the shuttered reactors.
The project was years behind schedule and several billion over its initial price tag of $11 billion when Westinghouse declared bankruptcy in March. Utility executives said a post-bankruptcy analysis — using data they previously had no access to — determined that completing the project would actually exceed $20 billion. Lawmakers accuse SCE&G of hiding details that could have resulted in regulators denying rate request hikes years ago.
The utilities jointly spent nearly $10 billion on the reactors' construction. Carter said getting $2.2 billion back in cash will prevent further hikes, but he didn't say for how long.
South Carolina's Office of Regulatory Staff asked state regulators Tuesday to force SCE&G to stop charging customers for the project, which accounts for 18 percent of SCE&G customers' residential electricity bills and more than 8 percent of Santee Cooper's. The attorney general's office, meanwhile, said a 2007 state law that has allowed SCE&G to charge customers up front is "constitutionally suspect."