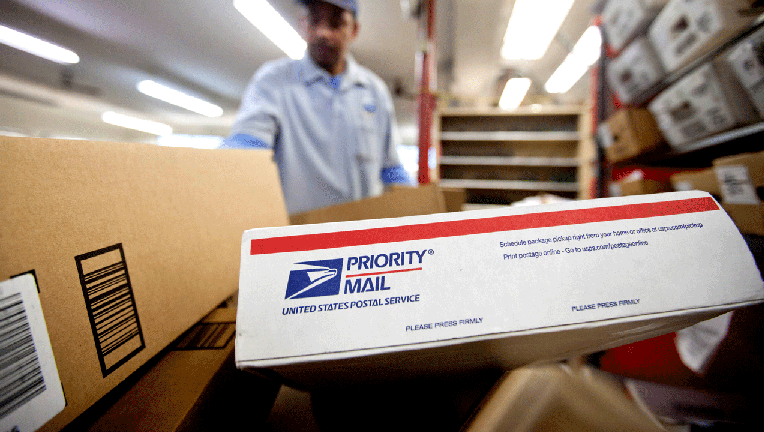 The United States Postal Service (USPS) expects to deliver more than 15 billion pieces of mail this holiday season, and it will do so on more Sundays this year.
The service announced it plans to expand its next-day Sunday delivery options in areas with high package volumes. More than 6 million items will be delivered on Sundays in December alone, USPS predicts. Rates for those deliveries will remain essentially unchanged throughout the holiday season.
The Postal Service hasn't disclosed which stores may sign onto the new pilot program, launched in advance of retailers' most competitive time of the year.
"It's one of the ideas Walmart is looking at," company spokesman Ravi Jariwala told The Associated Press, citing the big-box chain's recent focus on getting goods to shoppers' front doors quickly. In recent months, Walmart (NYSE:WMT) has announced added shipping options to better compete with Amazon (NASDQ:AMZN), from acquiring a same-day delivery service in New York to testing drop-offs of packages by Uber drivers and Walmart employees.
Best Buy (NYSE:BBY) and Target (NYSE:TGT), which recently added speedier holiday shipping options, declined to comment on the program.
The next-day weekend service is part of the Postal Service's aggressive push into the parcel business at a time when its more lucrative first-class mail is declining in the digital age. With Amazon continuing to raise the bar of "free shipping" conveniences, from one- or two-day package arrivals to keyless in-home delivery via couriers, the financially beleaguered post office is billing itself as the trusted, low-cost carrier already serving every U.S. household.
USPS is also looking to boost its bottom line as the service struggles to keep itself financially afloat, despite an increase in online shopping. Expenses at the United States Postal Service have outpaced revenue for the past 10 years. In fiscal year 2016, the federal agency recorded a net financial loss of $5.6 billion and in the year prior, that amount clocked in at $5.1 billion. According to the House Committee on Oversight and Government Reform, the postal service has accrued $62 billion in losses over the past decade.
The agency also has $15 billion in outstanding debt, which is the statutory limit.
In addition to mounting financial losses, the Postal Service has more than $120 billion in unfunded liabilities, mainly for retiree health and pension benefits, according to a U.S. Government Accountability Office report. This amounts to 169% of fiscal year 2016 revenues. Unfunded liabilities have been at more than 150% of revenues since 2011.
USPS is looking to Congress to help with relief.
The Associated Press contributed to this report.