US unemployment claims fall to 222,000, lowest in 44 years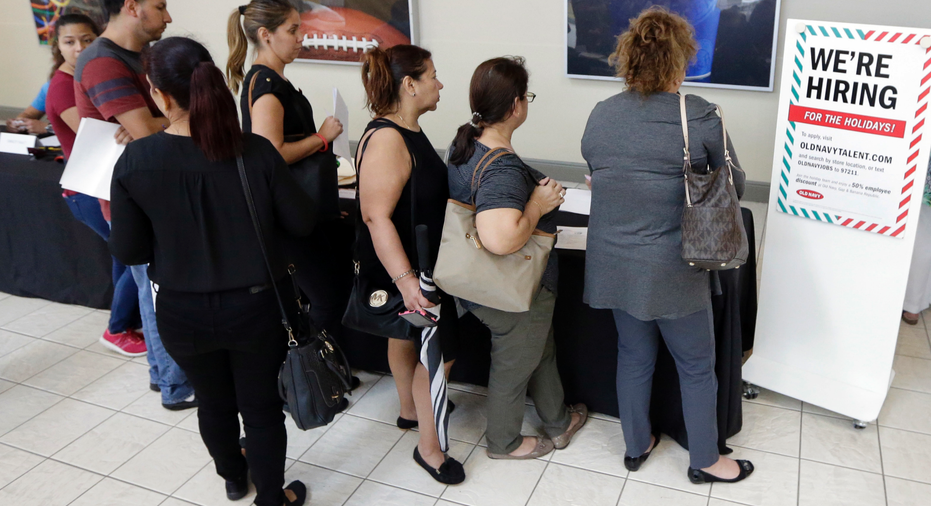 The number of Americans collecting unemployment benefits fell last week to the lowest level since Richard Nixon was president.
THE NUMBERS: The Labor Department said Thursday that claims for jobless aid dropped by 22,000 to 222,000, fewest since March 1973. The less volatile four-week average slid by 9,500 to 248,250, lowest since late August.
The overall number of Americans collecting unemployment checks dropped to 1.89 million, lowest since December 1973 and down nearly 9 percent from a year ago.
THE TAKEAWAY: Unemployment claims are a proxy for layoffs. The low level suggests that employers are confident enough in the economy to hold onto workers.
The unemployment rate last month hit a 16-year low 4.2 percent. Employers cut 33,000 jobs in September — the first monthly drop in nearly seven years — but only because Hurricanes Harvey and Irma rattled the economies of Texas and Florida; hiring is expected to bounce back.
KEY DRIVERS: The economic impact of Harvey and Irma is fading; claims dropped in Texas and Florida as more people returned to work. But the Labor Department said that Hurricanes Irma and Maria have disrupted the ability of people to file claims in Puerto Rico and the Virgin Islands.