US tax code boosts business but American health care a headwind, says Buffett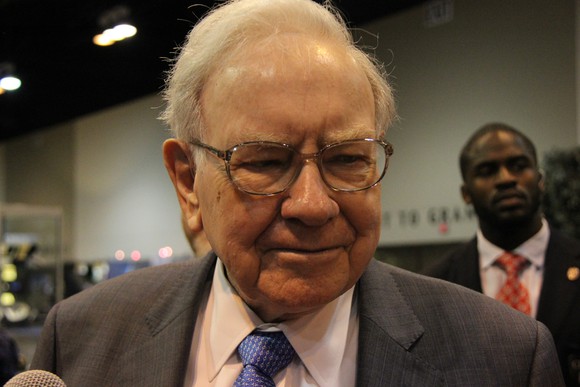 Billionaire investor Warren Buffett on Monday said the biggest competitive disadvantage for American companies hasn't been the U.S. tax code, but rather its health care system.
"We have got a huge competitive disadvantage in American businesses, far more important than any tax change, in terms of our health care costs … $3.3 trillion a year now," Buffett said during an interview with CNBC, adding that health care costs are closing in on 18% of GDP. The businessman noted that the Tax Cuts and Jobs Act, signed by President Donald Trump in December, will not only benefit his firm Berkshire Hathaway, but also provide a "tailwind" for U.S. businesses.
In an effort to address skyrocketing health care costs, Buffett is teaming up with Jeff Bezos, CEO of Amazon (NASDAQ:AMZN), and Jamie Dimon, CEO of JPMorgan Chase (NYSE:JPM), on a venture for their employees. The legendary investor said it should be easy to shave 3% to 4% off of prices through the sheer volume of the three companies' negotiating power.
While the trio have been mum on specifics, Buffett on Monday said the goal would be to provide a model that can be adopted by others.
"The goal is to deliver better care in reality, and also in terms of how the people feel about the care that they're receiving because that's important too, and to find ways to take costs out of the system while not impairing the quality of what people receive. And that's enormously complicated," he said.
One of the big transformations taking place in health care is a focus on more patient-focused care and services. Health care has lagged behind other sectors in shifting to the widely adopted consumer-centric model. Some experts believe Buffett, Bezos and Dimon might set up their venture as a benefit corporation, which would allow them to focus on the health of the patients rather than solely maximizing profits.
Buffett said the first and most important order of business will be finding the right person to lead the effort, which will "probably" be set up as a company, an area where they "can't afford to make a mistake."