US surpasses Russia as Europe's top supplier of crude oil
U.S. oil exports to the European Union topped 34 million barrels, accounting for 18% of the EU's imports
The U.S. surpassed Russia as the top oil supplier to Europe at the end of last year as sanctions targeting Russia's energy sector took hold.
In December 2022, the U.S. exported nearly 34.5 million barrels of oil to the European Union, accounting for about 18% of the EU's total imports, according to EU data from Eurostat. That represents a 6% increase in U.S. oil imported by the EU compared to the last quarter of 2021. 
Russia had previously provided as much as one-third of all the EU's oil imports before it faced sanctions stemming from its invasion of Ukraine. U.S. exports of crude oil had been on the rise prior to Russia's invasion of Ukraine, but the sanctions imposed on Russia's energy sector compelled European buyers to find alternative sources, opening the door to the shift.
RUSSIAN OIL REROUTED TO 'FRIENDLY' COUNTRIES AT NO DECREASE IN SALES, OFFICIALS CLAIM
In February 2022, the month Russia launched its invasion of Ukraine, the EU imported about 63.9 million barrels of oil from Russia, which represented 33% of total imports. 
That share declined in the ensuing months as European countries and the EU looked to find alternative energy sources to replace Russian supplies. 
WILLOW PROJECT TO DELIVER JOBS, BILLIONS IN GOVERNMENT REVENUE
By May 2022, the EU's oil imports from Russia declined to about 24.2 million barrels and accounted for about 12% of EU oil imports. Russian oil imports to the EU remained relatively stable around that level until September 2022, when imports began to decline.
As of December 2022, Russian oil imports had fallen to 7.6 million barrels, representing about 4% of the EU's total oil imports and less than one-fourth the amount imported from U.S. sources.
HOUSE REPUBLICANS PROPOSE MAJOR ENERGY AND PERMITTING REFORM PACKAGE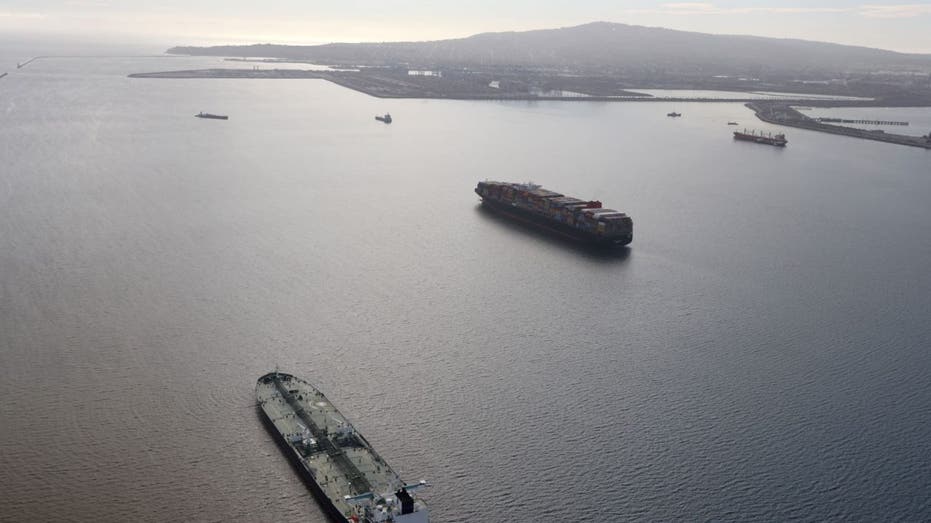 It's likely that the EU's imports of Russian oil will continue to decline given that the sixth package of EU sanctions, which was adopted in June and took effect Dec. 5, included a ban on Russian crude oil transported by sea.
The U.S. wasn't the only country from which the EU ramped up oil imports as restrictions on Russian energy mounted. 
GET FOX BUSINESS ON THE GO BY CLICKING HERE
Crude oil imports from Norway rose to nearly 32.9 million barrels in December, accounting for 17% of the EU's oil imports, an increase of 7% relative to the fourth quarter of 2021.