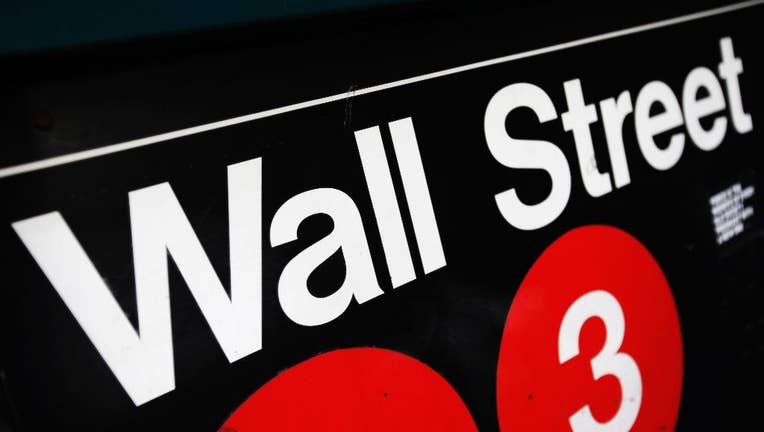 U.S. stocks opened sharply higher Tuesday after a late rebound in China encouraged traders. The market was rebounding from a sharp sell-off on Friday when a mixed jobs report left investors uncertain about the outlook for interest rates. There was also some deal news for investors to focus on. Trading was closed in the U.S. on Monday in observance of the Labor Day holiday.
KEEPING SCORE: The Standard & Poor's 500 index rose 30 points, or 1.6 percent, to 1,952 as of 10:03 a.m. Eastern. The Dow Jones industrial average climbed 279 points, or 1.7 percent, to 16,381. The Nasdaq composite gained 88 points, or 1.91 percent, to 4,771.
CHINA TRADE: China's stock market rebounded despite some disappointing news on its economy. China's exports shrank 5.5 percent last month compared with a year earlier, while imports tumbled 13.8 percent. August's figures were hit by disruption from a massive explosion at the busy Tianjin port and government-enforced factory shutdowns in the run-up to a huge military parade in Beijing last week. China's trade has been weak for months, reflecting muted global demand and a domestic slowdown.
POWER DEALS: Teco energy surged after Canadian energy and services company Emera said that it would buy the electric and gas utility company for about $6.5 billion. Teco's stock jumped $5.02, or 24 percent, to $26.10. Meredith jumped $4.45, or 9.6 percent, to $50.37 after agreeing to be acquired by fellow media company Media General.
EUROPE'S DAY: Germany's DAX advanced 2.4 percent, Britain's FTSE 100 climbed 1.4 percent and the CAC 40 in France gained 1.8 percent.
ASIA'S DAY: Japan's Nikkei 225 stock index sank 2.4 percent. China's Shanghai Composite Index jumped 2.9 percent in a rebound from losses earlier in the day. Recent gains in Chinese stocks have been attributed to buying by government agencies aiming to halt a dramatic sell-off that began in June. Hong Kong's Hang Seng index rose 3.3 percent.
ENERGY: Benchmark U.S. crude fell $1.40 to $44.69 a barrel on the New York Mercantile Exchange. Brent crude, used to price international oils, gained rose 42 cents $48.02 a barrel in London.
BONDS AND CURRENCIES: Government bond prices fell, pushing the yield on the 10-year benchmark Treasury note up to 2.18 percent from 2.13 percent on Friday. The euro rose to $1.1186 from $1.1168. The dollar rose to 119.93 from 119.39 yen.