US stocks move lower in early trading; Keurig Green Mountain sinks on weak results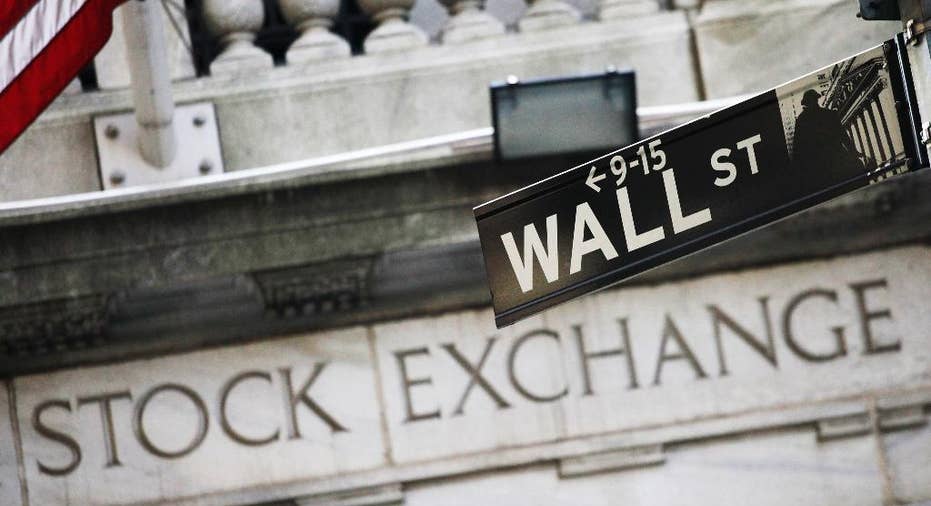 U.S. stocks are edging modestly lower in early trading as investors look over the latest deal and earnings news. Sliding oil prices pulled stocks in energy companies lower.
KEEPING SCORE: The Dow Jones industrial average fell 97 points, or 0.6 percent, to 17,444 as of 10:02 a.m. Eastern time. The Standard & Poor's 500 index declined eight points, or 0.4 percent, to 2,092, and the Nasdaq composite lost 29 points, or 0.6 percent, to 5,111.
CREAMED: Keurig Green Mountain plunged 27 percent, the biggest drop in the S&P 500, after reporting falling sales of its packaged coffee and brewing products. The company said it plans to lay off 5 percent of its workforce in a bid to cut costs. Its stock dropped $22.07 to $52.92.
CRUDE: Benchmark U.S. crude dipped 74 cents to $44.41 a barrel on the New York Mercantile Exchange. Brent crude, an international benchmark, fell 35 cents to $49.24 a barrel in London.
PUSHY: Mondelez International gained 1 percent after the activist investor Bill Ackman revealed a nearly 8 percent stake in the maker of Ritz crackers and Oreo cookies. Ackman's stake raised speculation of more mergers among big packaged food makers. Mondelez rose 60 cents to $46.91.
MEH: With the bulk of big companies already handing in results, analysts project that second-quarter earnings at big U.S. companies edged up 0.2 percent, according to S&P Capital IQ. Though meager, it's much better than the 4 percent drop analysts had forecast a month ago.
EUROPE: Major markets in Europe were modestly lower. Germany's DAX was down 0.3 percent while France's CAC 40 fell 0.2 percent.
LONDON CALLING: The British pound fell sharply after the Bank of England voted to keep its key interest rate at a record low. Only one out of eight people on its policy committee voted for an increase, a smaller-than-expected minority that suggests the bank may take longer to start raising rates. That's likely to weigh on a currency but help stocks. The pound was down 0.7 percent against the dollar, at $1.5486.
JOBS: Investors are looking ahead to the Labor Department's monthly jobs report on Friday. Economists forecast the government report will show employers added 225,000 jobs, and the unemployment rate held at 5.3 percent for the second straight month. That level of job creation would likely cement expectations for the Federal Reserve to lift its benchmark interest rate later this year.
ASIA'S DAY: Japan's benchmark Nikkei 225 inched up 0.2 percent while South Korea's Kospi lost 0.8 percent. Hong Kong's Hang Seng fell 0.6 percent and the Shanghai Composite fell 0.9 percent. Benchmarks in Taiwan, Indonesia, the Philippines and New Zealand also finished lower.
CHINA: Recent surveys showing that Chinese manufacturing is weakening despite government stimulus efforts have reignited concerns about a hard landing for the world's No. 2 economy. Chinese stocks have also been volatile after massive gains in the past year.
BANK OF JAPAN: Traders are watching to see what the Bank of Japan might do or say at the end of a policy board meeting Friday. Most expect the central bank to keep its easy monetary policy unchanged amid mixed signals about whether an economic recovery is gaining traction.
BONDS AND CURRENCIES: U.S. government bond prices rose, pushing the yield on the 10-year Treasury note down to 2.24 percent from 2.27 percent. The dollar was trading at 124.77 yen, up from 124.44 yen Wednesday. The euro edged up to $1.0914 from $1.0903.