US stocks move lower as energy companies slide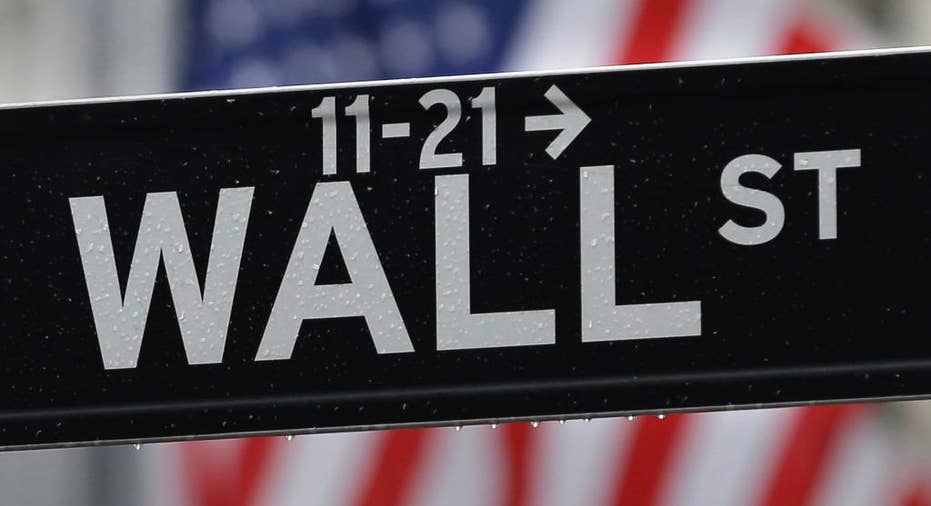 U.S. stocks are mostly lower Friday afternoon. Energy companies are down as a rally in oil prices fades. Meanwhile, investors continue to sell some of the safe assets they favored earlier this year. Utility companies and bond prices are slipping, while technology companies make small gains.
KEEPING SCORE: The Dow Jones industrial average shed 53 points, or 0.3 percent, to 18,544 as of 2:25 p.m. Eastern time. The Standard & Poor's 500 index fell 5 points, or 0.3 percent, to 2,181. The Nasdaq composite lost 7 points, or 0.1 percent, to 5,222. Stocks are on track for their first weekly loss since the end of July, while and a seven-week winning streak for the Nasdaq could go by the boards.
ENERGY: Oil prices were little changed. U.S. crude rose 19 cents to $48.41 a barrel in New York. Brent crude, used to price international oils, lost 8 cents to $50.81 a barrel in London. Oil has climbed almost 16 percent over a six-day string of gains. Chevron lost $1.14, or 1.1 percent, to $102.41 and Exxon Mobil retreated 80 cents to $88.11.
THE QUOTE: While investors have been cautious this week and stocks are on track to take a small loss, there are signs investors feel comfortable enough to take bigger risks. Karyn Cavanaugh, senior market strategist for Voya Investment Strategies, said investors recognize that the Federal Reserve and other central banks are keeping the market stable.
"Central banks continue to step in to absorb the risk," she said. "They don't need the utilities and telecoms anymore."
LAGGING: Bond prices are down and yields are up after hitting record lows a month ago. On Friday the yield on the 10-year Treasury note jumped to 1.58 percent from 1.54 percent. Phone companies and utility stocks continued to slump. They surged at the beginning of the year as investors looked for safety while the broader market tumbled. They haven't kept pace with the market over the last few months, but they are still among best performing parts of the market in 2016.
CHIP OFF THE OLD BLOCK: Technology companies made small gains. Applied Materials advanced after the manufacturer of chipmaking equipment disclosed new orders and a contract backlog that were much stronger than analysts had forecast. Its stock rose $1.82, or 6.6 percent, to $29.50. Symantec added 74 cents, or 3.2 percent, to $23.85. Apple, which is trading around four-month highs, gained 15 cents to $109.23.
Tech stocks have staged a big recovery in recent months, and they're part of the reason the Nasdaq is on a seven-week winning streak.
STILL SHOPPING: Retailers did fairly well, and that limited the losses for consumer companies. Some of the largest gains went to Foot Locker, which reported stronger results than analysts expected. The shoe store climbed $6.36, or 10.3 percent, to $68.04. Nike also gained $1.77, or 3.1 percent, to $58.99. Discount retailer Ross Stores raised its profit projections after it surpassed Wall Street estimates in the second quarter, and its stock rose $1.93, or 3.1 percent, to $64.82.
CURRENCIES: The dollar edged higher after its recent losses and rose to 100.20 yen. The dollar finished at 99.98 yen Thursday, its first time below 100 yen since October 2013. The euro dipped to $1.1326 from $1.1354.
NOT FEELING PRETTY: Beauty products maker Estee Lauder skidded after its profit forecast for the current quarter and the new fiscal year fell far short of estimates. Estee Lauder stock lost $3.32, or 3.5 percent, to $91.78.
VALUING VALVES: Emerson Electric agreed to buy buying Pentair's valves and controls business for $3.15 billion. Pentair acquired that business from Tyco International in 2012 as part of a larger deal between those companies and said it had $1.8 billion in revenue in 2015. Emerson stock fell $1.64, or 3 percent, to $53.03 and Pentair gave up 70 cents, or 1 percent, to $65.83.
OH DEERE: Farm equipment maker Deere posted strong results and raised its outlook for the year. The company has been cutting costs as farmers struggle with smaller profits on corn and soybeans thanks to large harvests. Its stock added $8.65, or 11.2 percent, to $85.59.
LOSSES SINK MSG: Madison Square Garden Co. reported a bigger loss and less revenue than analysts had forecast. The company, which owns the New York Knicks and a group of entertainment venues, lost $5.07, or 2.7 percent, to $183.05.
METALS: Gold fell $11 to $1,346.20 an ounce. Silver lost 42 cents, or 2.1 percent, to $19.32 an ounce. Copper remained at $2.17 a pound.
OVERSEAS: France's CAC 40 shed 0.8 percent and Germany's DAX lost 0.6 percent. The FTSE in Britain slipped 0.1 percent. Japan's benchmark Nikkei 225 index added 0.4 percent as the yen got a bit weaker, easing pressure on shares of the country's export manufacturers. The yen's recent rise has made Japan's exports more expensive and complicated efforts to revive growth. South Korea's Kospi edged up less than 0.1 percent and Hong Kong's Hang Seng shed 0.4 percent.
____
AP Markets Writer Marley Jay can be reached at http://twitter.com/MarleyJayAP . His work can be found at http://bigstory.ap.org/journalist/marley-jay