US stocks little changed as investors react to earnings; Exxon and Chevron slump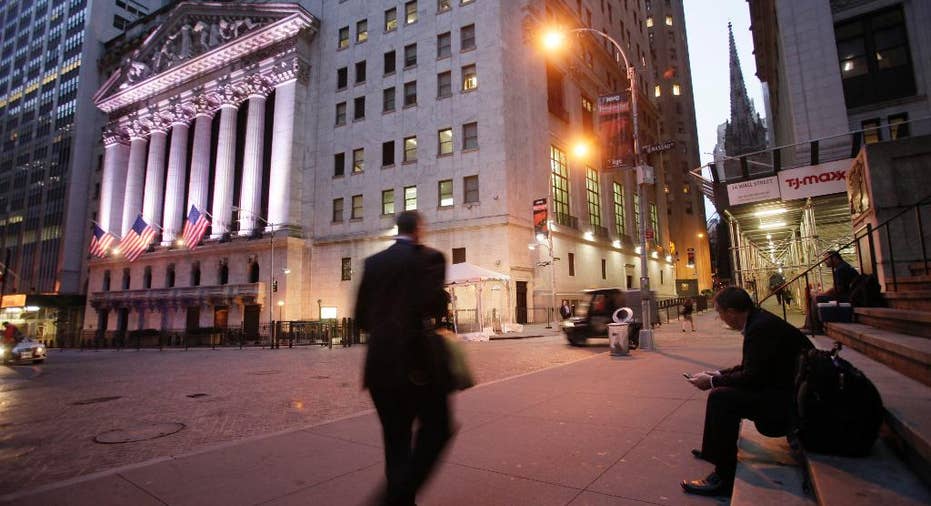 U.S. stocks were mixed in early trading Friday, as investors reacted to some disappointing quarterly earnings. Declines were led by energy companies after two big oil companies reported a slump in earnings.
KEEPING SCORE: The Dow Jones industrial average fell 19 points, or 0.1 percent, to 17,735 as of 10:24 a.m. Eastern time. The Standard & Poor's 500 index rose two points, or 0.1 percent, to 2,111 and the Nasdaq composite was up 14 points, or 0.3 percent, to 5,143.
BIG OIL HUMBLED: Shares of Exxon Mobil and Chevron, the two largest publicly energy companies, fell almost 5 percent each in early trading. Both companies reported their results Friday, posting major declines in profits largely due to the big drop in the price of oil over the past year. Exxon said its earnings fell 52 percent, missing estimates. Chevron reported a profit of 30 cents a share, well below the $1.13 analysts expected.
BOTTLED UP: Coca-Cola Enterprises, an independent bottling company of Coca-Cola products, jumped $4.87, or 11 percent, to $50.36 after The Wall Street Journal reported that Coca-Cola Enterprises is in merger talks with its European counterparts.
NO RAISE: U.S. wages and benefits grew at their slowest pace in 33 years in the spring, the Labor Department said, stark evidence that the improving job market still isn't lifting paychecks much for most Americans. The slowdown likely reflects a sharp drop-off in bonus and incentive pay for some workers.
Wages are a significant component of inflation, and without wages rising, inflation in the U.S. is likely to remain low, traders said. It might also prompt the Federal Reserve a reason to delay raising interest rates this year.
"I can't imagine the Fed is looking at (this data) this morning as a reason to increase rates in September," said Tom di Galoma, head of rates trading at ED&F Man Capital, in an email.
CHINA'S SWING: The Shanghai benchmark finished this month with the worst monthly loss since August 2008, losing 14.3 percent in July. The index suffered its biggest one-day drop in eight years on Monday when it plunged 8.5 percent despite government intervention. Stocks recovered moderately on Wednesday before falling again on Thursday.
OIL: Benchmark U.S. crude lost 73 cents to $47.80 per barrel in electronic trading on the New York Mercantile Exchange.
CURRENCIES: The dollar fell 0.4 percent to 123.75 yen and the euro rose 1.2 percent to $1.1078. Bonds rose. The yield on the 10-year Treasury note fell to 2.20 percent from 2.26 percent.