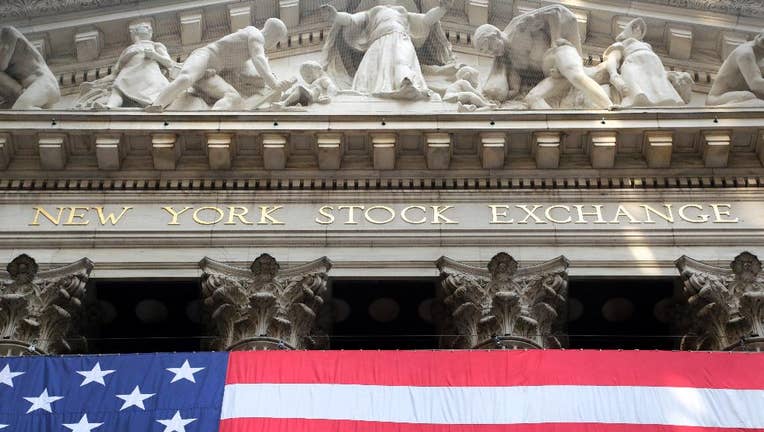 U.S. stocks are flitting between slight gains and losses in early trading Thursday as investors try to anticipate when and how quickly the Federal Reserve will raise interest rates. A government report on unemployment claims suggested the job market remains strong. Markets in Europe and Asia were mostly lower.
KEEPING SCORE: The Dow Jones industrial average was down six points, less than 0.1 percent, at 16,249 as of 10:21 a.m. Eastern time. The Standard & Poor's 500 index was little changed at 1,942. The Nasdaq composite was up three points, or less than 0.1 percent, to 4,759.
MORE ON JOBS: Fewer Americans applied for unemployment benefits last week, keeping this key indicator of the labor market near historic lows. The Labor Department said weekly applications benefits dropped 6,000 to 275,000.
FED WATCH: On Wednesday a separate report from the government indicated that U.S. job openings jumped to the highest level in 15 years in July. More evidence that hiring remains strong may prompt the Fed to raise interest rates at its meeting next week for the first time since the 2008 financial crisis. Ultra-low rates have been a boon for stocks.
DOUGHNUT HOLE: Krispy Kreme Doughnuts plunged $2.38, or 14 percent, $15.32 after the company lowered its outlook following disappointing second-quarter results.
LEMON OF A STOCK: Lululemon sank $6.85, or 11 percent, to $57.22 after the high-end apparel maker predicted profits for the current quarter that were lower than Wall Street analysts were expecting.
EUROPE FALLING: Britain's FTSE 100 fell 1.4 percent and France's CAC 40 dropped 1.6 percent, while Germany's DAX was down 1.2 percent.
UK LIFTOFF: The British pound was volatile after minutes from the Bank of England's policy meeting showed that rate-setters were worried about China's economic slowdown, but not enough to change their expectations for the British economy. Many analysts expect the first increase in interest rates early next year. After a jump higher, the pound fell back down to $1.5432.
ASIA'S DAY: Japan's Nikkei 225 sagged 2.5 percent after surging 7.7 percent on Wednesday in its biggest gain since October 2008. Hong Kong's Hang Seng index dropped 2.6 percent and China's Shanghai Composite Index finished 1.4 percent lower. South Korea's Kospi turned up 1.4 percent.
ENERGY: Benchmark U.S. crude rose 50 cents to $44.66 per barrel on the New York Mercantile Exchange.
CURRENCIES: The U.S. dollar rose to 120.73 yen from 120.28 yen. The euro was roughly flat at $1.1216.
BONDS: Bond prices fell slightly. The yield on the 10-year Treasury note rose to 2.21 percent from 2.20 percent late Wednesday.