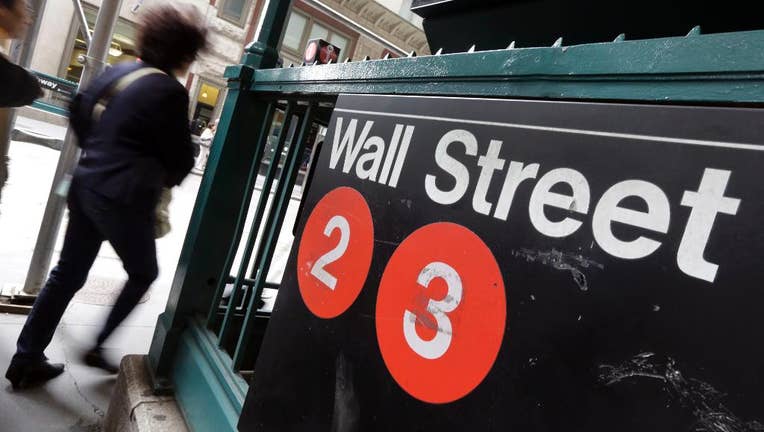 U.S. stocks followed markets in Europe and Asia lower Wednesday ahead of the release of the latest minutes from the Federal Reserve.
KEEPING SCORE: The Dow Jones industrial average fell 206 points, or 1.2 percent, to 17,304 as of 11:35 a.m. Eastern time. The Standard & Poor's 500 index lost 22 points, or 1.1 percent, to 2,073 and the Nasdaq composite fell 53 points, or 1 percent, to 5,005.
The sell-off was broad, with all 30 stocks of the Dow in the red and the 10 sectors of the S&P 500 index lower.
FED WATCH: Investors are waiting for clues from the Fed on when the nation's central bank could begin to raise interest rates. The Fed will release minutes from its July meeting at 2 p.m. Eastern time. The Fed appears on track to raise interest rates later this year but has signaled a desire to see further economic gains and higher inflation.
CHINA FEAR: Overseas, China's stock market was roiled by fears that the country's currency, the yuan, will continue to erode. Chinese stocks ended higher but only after a turbulent day that included sharp losses early on. The Shanghai Composite Index closed up 1.2 percent after plunging as much as 5 percent.
ANALYST TAKE: "The Chinese equity market may have ended on a positive note, but the erratic swings should be viewed with caution, and such a wide trading range tells us that China will not be stable for some time," said David Madden, market analyst at IG.
BULLSEYE: Target rose 11 cents to $80.41 after the big box retailer lifted its profit forecast and reported better-than-expected second-quarter earnings.
OIL: Benchmark U.S. crude fell $1.50 to $41.63 a barrel in electronic trading on the New York Mercantile Exchange. Brent crude, a benchmark for international oils used by many U.S. refineries, fell $1.31 to $47.51 per barrel.
Oil's losses deepened after data from the U.S. government showed oil inventories rose much more than expected last week.
CURRENCIES: The euro rose to $1.1065 while the dollar was down against the Japanese Yen at 124.08 yen.