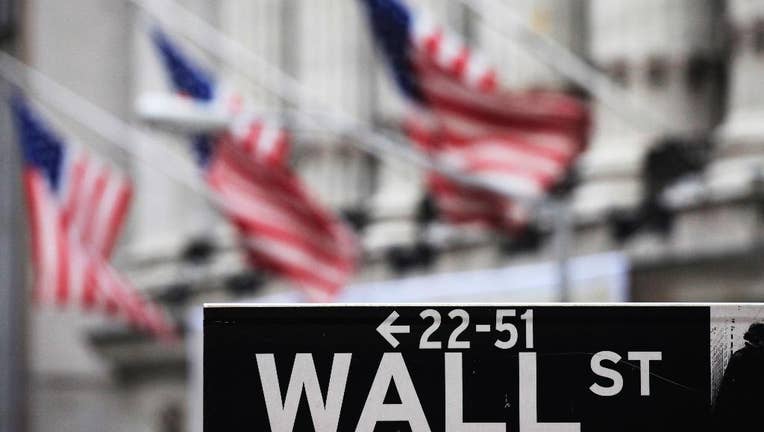 U.S. stocks edged lower in Friday morning trading, a day after big gains pushed the Nasdaq composite to a record high.
Financial stocks were among the biggest decliners. Investors were keeping an eye on events in China, where the main stock market plunged, and Europe, where talks between Greece and its creditors remain unresolved with a big debt repayment looming.
Among individual stocks, CarMax slumped after reporting disappointing sales figures.
KEEPING SCORE: The Dow Jones industrial average fell 18 points, or 0.1 percent, to 18,096 at 10:28 a.m. Eastern Time. The Standard & Poor's 500 index slipped two points, or 0.1 percent, to 2,118. The Nasdaq composite lost nine points, or 0.2 percent, to 5,123.
DISAPPOINTING SALES: CarMax fell 3.7 percent after the used car dealership chain reported fiscal first quarter sales that fell short of forecasts. The stock lost $2.64 to $69.32.
STRONG RESULTS: KB Home climbed 6.1 percent after the homebuilder's latest quarterly earnings beat Wall Street's expectations. Earnings got a boost from higher home prices. The stock added 90 cents to $15.86.
EUROPEAN STOCKS: Stocks in Europe edged higher. The European Central Bank agreed to provide temporary support for the debt-stricken nation's banks ahead of an emergency summit meeting next week. That meeting could determine Greece's future in the euro.
Germany's DAX gained 0.1 percent, while Britain's FTSE 100 was up 0.3 percent. France's CAC40 climbed 0.7 percent.
ASIA'S DAY: In China, the main stock index plunged, raising concerns that a bubble in the market may have burst. The Shanghai Composite Index tumbled 6.4 percent on Friday and is 13 percent lower for the week. The index has more than doubled in the past year.
CURRENCIES: The dollar rose to 123.11 yen from 123.04 yen on Thursday. The euro fell to $1.1313 from $1.1371.
ENERGY: Benchmark U.S. crude fell 93 cents to $59.35 a barrel on the New York Mercantile Exchange. It rose 53 cents to close at $60.45 a barrel in New York on Thursday.
BONDS: In government bond trading, prices moved higher. The yield on the 10-year Treasury note, which falls when prices rise, dropped to 2.2 percent from 2.32 percent late Thursday.