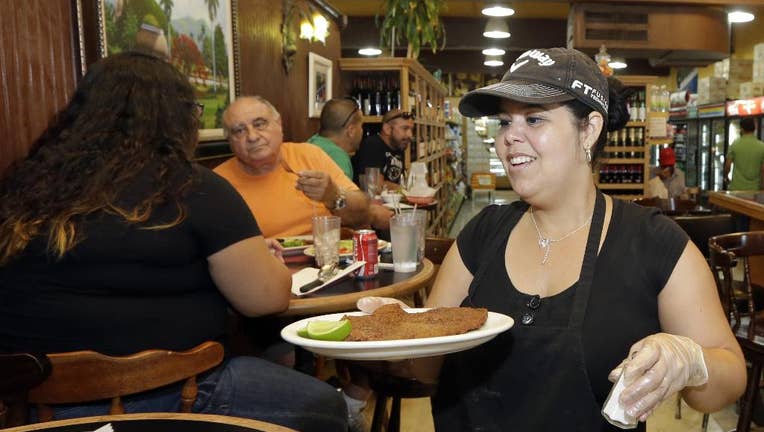 The Institute for Supply Management reports on growth at U.S. service firms in August. The ISM will release its services index Thursday at 10 a.m. Eastern.
SLOWER EXPANSION: Economists expect the index fell modestly in August to 58.3, down from a 10-year high of 60.3 in July, according to a survey by the research firm FactSet. Any reading over 50 shows that services firms are expanding.
The ISM is a trade group of purchasing managers. Its services survey covers businesses that employ 90 percent of workers, including retail, construction, health care and financial services companies. In July, strong growth in sales, new orders and hiring pushed the overall index higher.
WHERE THE GROWTH IS: Most service companies are growing at a healthy clip, helping offset some of the headwinds restraining manufacturing.
Steady economic growth has meant that nearly 8 million more people are earning paychecks than three years ago, boosting spending in stores, restaurants, hotels and tourist sites.
Yet the dollar has risen about 15 percent in value in the past year, which makes U.S. goods more expensive overseas, holding back exports. It also makes imports cheaper compared with U.S. products. That has caused manufacturers to stumble.
On Monday, the Institute for Supply Management reported that factories grew in August at the slowest pace in more than a year, as production, export orders and hiring all grew more slowly. Its manufacturing index slid to 51.1 in August from 52.7 in July.
Stronger spending has boosted the economy in recent months. Growth accelerated to a 3.7 percent annual pace in the April-June quarter, up from an anemic 0.6 percent rate in the first three months of the year.