US mortgage rates fall slightly; 30-year at 4.85 percent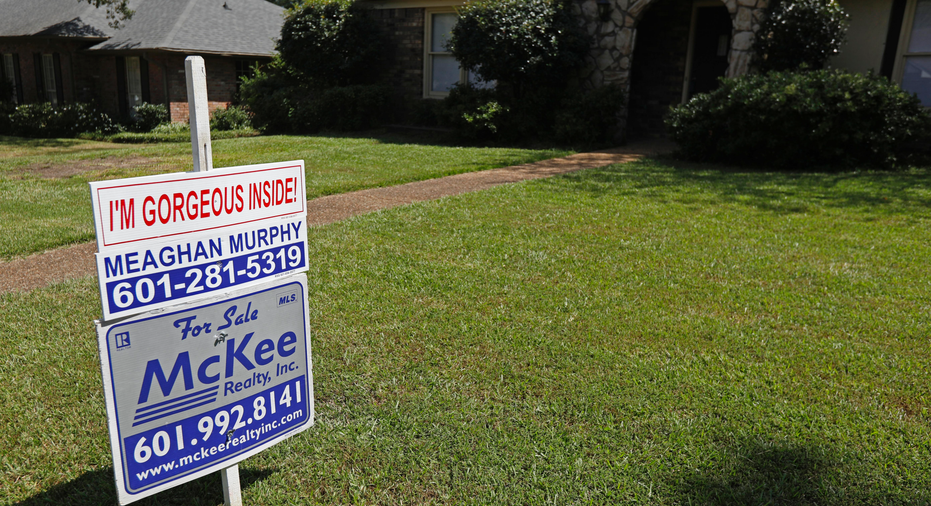 Long-term U.S. mortgage rates dipped slightly this week, taking a pause after weeks of steady increases stoked by rising interest rates.
Home borrowing rates remain at their highest levels in more than seven years, with the key 30-year rate approaching 5 percent. Mortgage buyer Freddie Mac said Thursday the rate on 30-year, fixed-rate mortgages declined to an average 4.85 percent this week from 4.90 percent last week.
Last week's average was the highest level for the benchmark rate since spring 2011. A year ago, it stood at 3.88 percent.
The average rate on 15-year, fixed-rate loans eased to 4.26 percent this week from 4.29 percent last week.
Anxiety over rising interest rates — a consequence of a strong economy — has roiled financial markets in recent weeks and spilled over into the housing market.
The combination of higher borrowing costs and increasing home prices has made home ownership less affordable.
Interest rates on Treasury bonds, which climbed to seven-year highs last week as their prices dropped, steadied this week. The yield on the key 10-year Treasury note, which can influence mortgage rates, was at 3.15 percent Wednesday, down from 3.16 percent last week.
Rising interest rates have sent mortgage payments climbing twice as fast as home values, with typical monthly payments now 15.4 percent higher than they were a year ago, real estate data company Zillow said in a research note on Wednesday. Factoring in the 6.5 percent gain in home values, it now costs about $118 a month more to buy the same house today compared with a year ago.
Still, "the economy and consumer sentiment remain very robust, and that will sustain (home) purchase demand, particularly in affordable markets and neighborhoods," said Freddie Mac chief economist Sam Khater.
To calculate average mortgage rates, Freddie Mac surveys lenders across the country between Monday and Wednesday each week.
The average doesn't include extra fees, known as points, which most borrowers must pay to get the lowest rates.
The average fee on 30-year fixed-rate mortgages was unchanged from last week at 0.5 point. The fee on 15-year mortgages fell to 0.4 point from 0.5 point.
The average rate for five-year adjustable-rate mortgages rose to 4.10 percent from 4.07 percent last week. The fee held steady at 0.3 point.