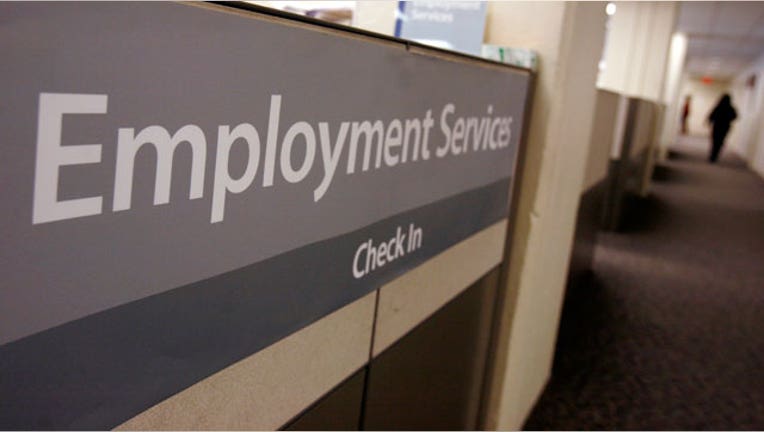 The number of Americans filing for unemployment benefits unexpectedly fell last week, but the data was impacted by hurricanes Harvey and Irma, making it difficult to get a clear pulse of the labor market.
Initial claims for state unemployment benefits declined 14,000 to a seasonally adjusted 284,000 for the week ended Sept. 9, the Labor Department said on Thursday.
A Labor Department official said hurricanes Harvey and Irma had impacted on last week's claims data.
Claims shot up 62,000 in the week ended Sept. 2 after Harvey, which ravaged Texas, left some workers temporarily unemployed. Claims for Texas increased 51,683 during that week. Following the initial rush, filings in the state declined last week.
Irma, which made landfall over the weekend, led to office closures this week. As a result, the Labor Department estimated claims for Florida, Georgia, South Carolina and Virgin Islands.
Economists polled by Reuters had forecast claims rising to 300,000 in the latest week. The four-week moving average of claims, considered a better measure of labor market trends as it irons out week-to-week volatility, rose 13,000 to 263,250 last week, the highest level since mid-August 2016.
There are fears that disruption caused by hurricanes Harvey and Irma could restrain job growth in September. Texas and Florida account for about 14 percent of U.S. employment. The economy added 156,000 jobs last month, with the private services sector hiring the smallest number of workers in five months.
Thursday's claims report also showed the number of people still receiving benefits after an initial week of aid fell 7,000 to 1.94 million in the week ended Sept. 2. The so-called continuing claims have now been below the 2 million mark for 22 straight weeks, pointing to shrinking labor market slack.
The four-week moving average of continuing claims slipped 2,500 to 1.95 million, remaining below the 2 million mark for the 20th consecutive week. (Reporting by Lucia Mutikani; Editing by Andrea Ricci)