US housing starts fell 0.8 percent in August, second straight monthly decline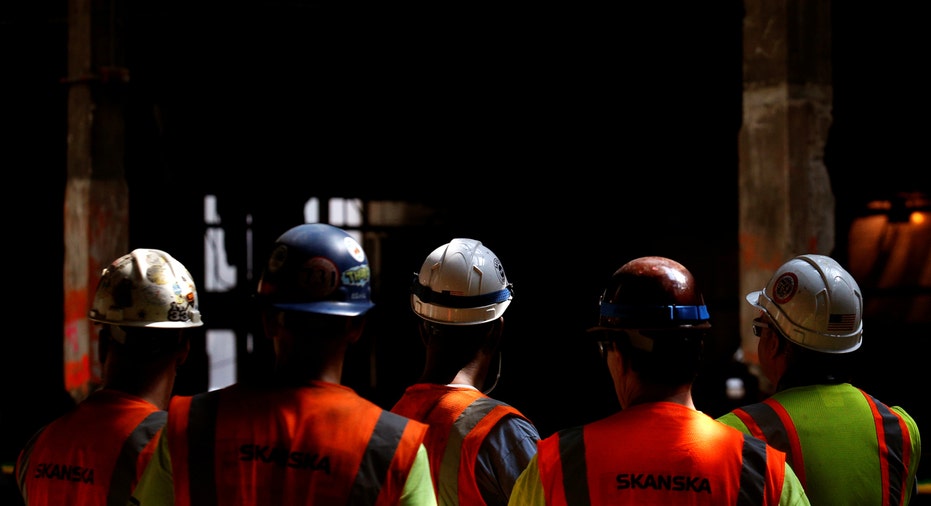 Homebuilders slowed their pace of construction by 0.8 percent in August, the second straight monthly decline. A steep drop in multifamily construction more than offset a slight gain in single-family-home building.
The overall drop occurred even though would-be homebuyers face both a shortage of properties for sale and escalating prices. Those two forces would normally help spur faster home construction. But builders are struggling with a shortage of skilled workers and rising land costs for development.
The tepid sales numbers suggest that it has become more profitable for companies to build a smaller number of homes for the affluent than to ramp up construction for a broader swath of buyers and renters.
Housing starts slipped last month to a seasonally adjusted annual rate of 1.18 million, the Commerce Department said Tuesday. Starts fell in the Northeast and South but rose in the Midwest and West.
Damage from Hurricanes Harvey and Irma didn't appear to have hurt August housing construction. But the floods, rain and wind struck an area that represents fully 13 percent of U.S. home construction, so building activity could fall in the coming months.
Joshua Shapiro, chief U.S. economist at the consultant MFR, said the job market, with its low 4.4 percent unemployment rate, should help cause the construction of single-family houses to keep increasing, but the growth "is likely to be quite modest."
Behind the August drop was a 5.8 percent plunge in groundbreakings for multi-family buildings, such as apartments. This appears to reflect an expectation among builders that more people will shift out of apartments and into single-family homes as more of the millennial generation begins to have children.
Gary Magnuson, head of commercial real estate finance at Citizens Bank, said apartment construction has naturally been slowing after a sharp increase in prior years. Too much additional building of apartments would pose the risk of greater vacancies and lower rents.
"It's sort of a self-regulation," Magnuson said. "You don't want that segment of the market to be overheated."
Still, starts for single-family houses crept up just 1.6 percent. That's not enough to overcome a steady decrease in sales listings for existing homes tracked by the National Association of Realtors.
The multi-year decline in listings has helped cause home prices to climb at more than double the pace of wage growth.
Over the past 12 months, the number of existing homes for sale has plummeted 9 percent to 1.92 million.
So far this year, total home construction has risen only 2.7 percent year-to-date, down from a 5.6 percent gain for all of 2016.
Building permits, an indicator of future construction, rose 5.7 percent to 1.30 million in August.