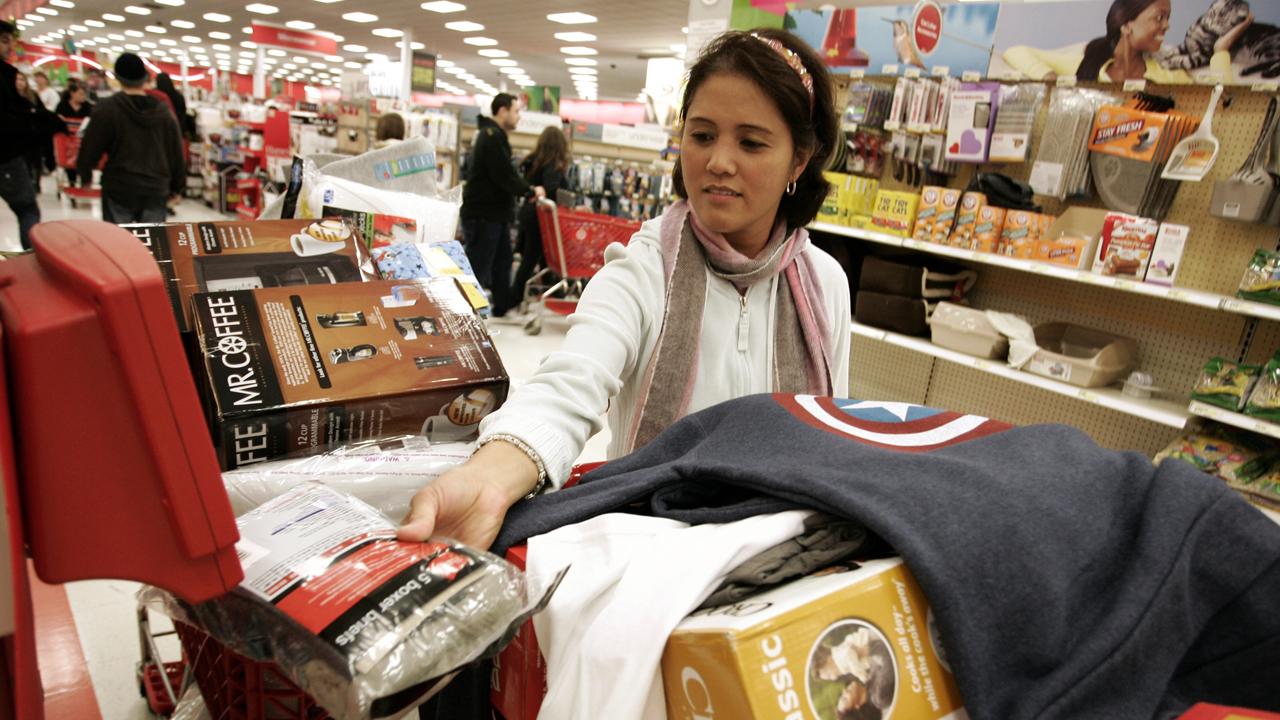 A jump in consumer spending in the final stretch of December should build on a strong start to the U.S. holiday season and help the embattled retail industry beat sales forecasts, industry research groups said.
The spending boost in December comes ahead of Super Saturday - the last Saturday before Christmas, which often sets the annual record for retail sales and is one of the busiest shopping days of the year along with Black Friday. In recent years, shopping in the final weeks has determined the success of the season. "Across the board, the whole season is up pretty significantly this year versus last year," said Glenn Fodor, senior vice-president and head of information and analytics at payment processor First Data.
First Data Corp, which collected data from point-of-sale systems of 1.3 million physical and online retailers, said strong demand for categories like electronics, appliances, building materials, furniture and home furnishings boosted overall retail spending. During Oct. 28 to Dec. 15 retail spending grew 5.4 percent from last year's 2 percent.
During the five-day period between Thanksgiving to Cyber Monday this year it grew 8 percent from 5.8 percent last year, according to First Data.
Brett Lambi, who works at an insurance brokerage and was Christmas shopping for a hand blender for his mother at Macy's on Chicago's State Street, said he felt better about spending this year than last year because of an improving job market.
"My budget is slightly more than last year but I feel more confident about making a purchase this year," he said.
Earlier this month, the Commerce Department reported better-than-expected U.S. retail sales for November and revised its October figures upward, pointing to a jump in household spending, which accounts for about 70 percent of the economy.
Low unemployment levels, a strong job market, stock market gains and rising home values have contributed to the growing optimism and spending.
In its mid-season holiday spending report, Mastercard Inc's SpendingPulse report said 2017 is projected to show the strongest holiday season sales growth rate since 2010, with the overall potential to surpass 5 percent year-over-year growth.
"This is a consumer saying I have got a job, gotten a raise, even expecting a bonus ... the economy is really humming," said Sarah Quinlan, senior vice president & group head, Market Insights. Mastercard tracks spending by combining sales activity in MasterCard's payments network with estimates of cash and other payment forms.
Quinlan also said e-commerce saw the largest share of holiday retail sales ever this year at more than 11 percent. Online shopping rose sharply this year, with Cyber Monday becoming the largest online sales day in history in the U.S. at $6.6 billion. The jump in spending prompted a retail consultant to raise his holiday sales forecast. Craig Johnson, president of consultancy Customer Growth Partners, told Reuters that he now estimates sales growth of 5.6 percent in November and December, up from his initial estimate of 4.3 percent.
Johnson said he expects this year to be the strongest since before the great recession began in 2007, and sales momentum is likely to remain strong until the New Year.
Despite the optimism, some analysts expressed caution over deepening discounts in December.
"Given the important holiday shopping days remaining this year and in the context of deepening promotions since the Thanksgiving weekend ... we believe it is still premature to declare the holiday season a success," Barclays said in a note to clients.
Apparel sales showed modest improvement over last year but still remained weak. That will pressure department stores like Macy's Inc, Kohl's Corp, and JC Penney, analysts and consultants said.
The biggest beneficiary of the holiday season continued to be Amazon.com, which outperformed its rivals again this year, they added.
(Reporting by Nandita Bose in Chicago; Editing by Phil Berlowitz)