US flyers prefer cheap seats over perks, poll finds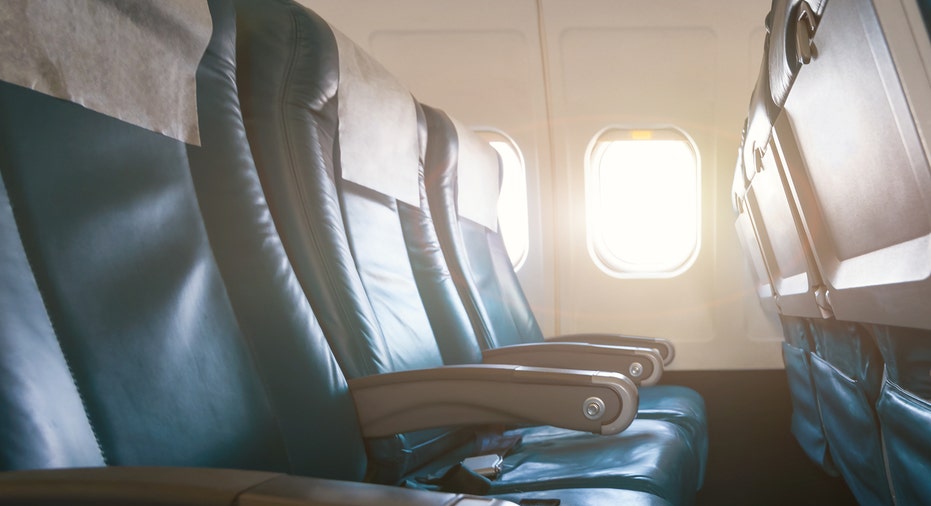 U.S. airlines striving to boost profitability are up against an army of penny-pinching customers who would rather sit in a dreaded middle seat than pay more to fly, says a Reuters/Ipsos opinion poll released on Wednesday.
Airlines have sought to lure travelers into business and first class with plush airport lounges, fancy onboard cocktails and high speed internet connections.
But the poll showed 83 percent of Americans put ticket prices among their chief considerations when booking personal travel, outweighing travel perks or an airline's reputation.
Sixty percent of those polled said they would not pay extra to avoid being assigned a middle seat. About 52 percent said they would not pay more to fly on their preferred airline. (For a graphic on the poll, see: http://tmsnrt.rs/2hopAAW)
The results underscore the challenge for airlines to boost revenue with pricey extras like faster boarding and seats with extra leg room when customers in the backs of their planes are price-conscious and brand-agnostic.
The Reuters/Ipsos poll was conducted online in English from June 22-29. It gathered responses from 2,316 American adults and has a credibility interval, a measure of accuracy, of 2 percentage points.
A GOOD DEAL
The consumer focus on ticket price can work to the advantage of airlines. Carriers like United Airlines <UAL.N> and Delta Air Lines <DAL.N> may be shielded from public relations disasters when travelers care most about getting a good deal.
"If they're competing for the infrequent traveler, price is the number one issue. And that is why airlines have decided to match the prices of the lowest fare airlines via these basic economies," RW Mann and Co analyst Robert Mann said.
Within the last several months, the largest U.S. carriers have all introduced their own versions of a no-frills, bare economy fare, a tier - and a few dollars - below what used to be the cheapest tickets. Basic fares on carriers American Airlines <AAL.O>, Delta Air Lines and United Airlines will buy a seat in the main cabin of the plane, but with no advanced seating assignment and no option to upgrade. American and United go a step further, forbidding basic economy ticket holders from using overhead storage bins, though bags can be checked, at a fee, at the gate.
Despite the inconveniences of a basic economy ticket, about 40 percent of United passengers buy the cheaper, more restrictive option when presented with a choice between the two, and about half of American Airlines passengers now choose the basic economy fares, the airlines said.
"We recognize that many of our customers are price sensitive, and that's a big part of the reason we rolled out our basic economy product earlier this year," American spokesman Matt Miller said.
The Reuters/Ipsos survey found evidence of distrust of big airlines among passengers. About 53 percent of respondents said airlines prioritize profits over passenger safety despite eminent safety records and enhanced airport security measures.
American attitudes toward air travel have soured over airline efforts to bolster profits by charging for checked baggage and squeezing more seats onto planes.
United posted a better-than-expected financial performance for the quarter ending in June despite a storm of criticism when a passenger, 69, was hauled down the aisle of a flight in April for refusing to give up his seat to crew members.
"We rolled out a number of initiatives to be a more customer-focused airline," spokeswoman Megan McCarthy said.
United last month said third quarter passenger unit revenue would be flat.
(Reporting by Alana Wise and Chris Kahn; Editing by Joseph White and Howard Goller)