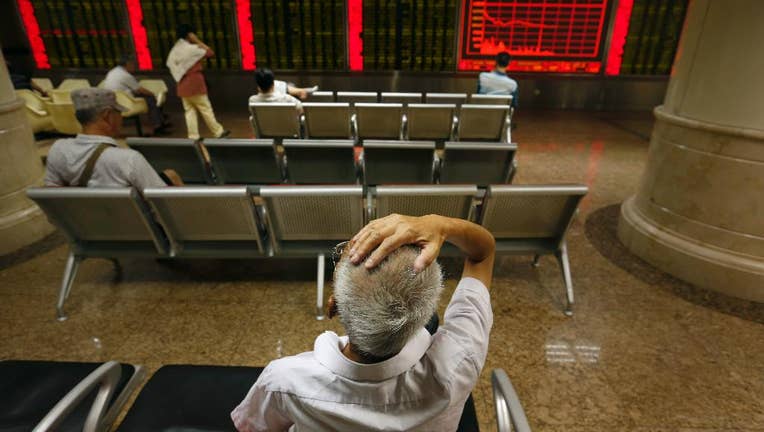 Key issues facing the United States and China as the Asian nation's leader, Xi Jinping, makes his first U.S. state visit since becoming president in 2013. President Barack Obama will host Xi at the White House on Friday.
CYBERSECURITY
Hacking attacks on U.S. companies and government agencies have become a growing source of tension. China is suspected in the theft of personal data of millions of current and former U.S. government employees. But Washington's main beef with China is over state-sponsored cybertheft for economic benefit of Chinese companies. It says that goes beyond traditional intelligence gathering. Last May, U.S. authorities issued criminal indictments against five Chinese military hackers accused of stealing from U.S. corporations. China responded by pulling the plug on a formal dialogue with the U.S. on cyber issues. The U.S. says it is preparing further measures to punish industrial espionage but appears unlikely to act against China before the summit.
SOUTH CHINA SEA
China has alarmed its neighbors with a massive campaign of artificial island-building to assert its claims to disputed reefs and islets in the South China Sea. It has reclaimed about 3,000 acres of land in the past year-and-a-half by dredging sand from the ocean bed, causing environmental destruction. While the U.S. is not among the six territorial claimants in the South China Sea, it has been increasingly critical of China's conduct, which it says stirs tensions and threatens freedom of navigation in international waters key to global trade. Lawmakers have been pressing for the U.S. Navy to flex military muscle by sailing close to the artificial islands to show the U.S. does not recognize China's sovereignty claim. China says the U.S. should mind its own business.
CLIMATE CHANGE
China and the U.S. are the two largest source countries of the emissions that contribute to global warming, and combating climate change has become a promising area of cooperation. Last November, Obama and Xi made a joint announcement on curbing emissions, giving a nudge to world leaders ahead of a summit this December in Paris aimed at reaching a global climate change deal. The U.S. and China have announced joint research and U.S. and Chinese cities are setting targets on cutting emissions.
ECONOMY
With nearly $600 billion in annual two-way trade, the U.S. and China have a deep commercial and economic relationship — but one with tensions as the trade balance is heavily in China's favor. The U.S. has long pressed China to adopt a more self-sustaining economic model driven by domestic demand rather than exports and investment and to allow more market access to American companies. China has moved cautiously on market-oriented reforms. The changes it has made have contributed to an economic slowdown, and a multibillion-dollar intervention by China to stop a slide in stock prices raised questions over its economic stewardship and roiled world markets. A drop in the exchange rate of China's currency also revived concerns that China may try to push down the renminbi against the dollar, helping Chinese exporters.
HUMAN RIGHTS
Under Xi, China has launched its toughest crackdown in years on its civil society activists. That's part of a wider move to stymie Western-style freedoms in China's increasingly prosperous and connected society. The government has also tightened controls on religious minorities in Tibet and the far western region of Xinjiang, and against Christians. The Obama administration has been outspoken about this deterioration of human rights in China and said last month that improvements were needed for a positive summit. But typically human rights are eclipsed by other weighty issues on the U.S.-China agenda.
NORTH KOREA
North Korea recently announced the restart of atomic fuel plants that supply its nuclear weapons program and has signaled it could mark an Oct. 10 anniversary of its ruling party with a satellite launch. Such activities have strained the North's traditionally strong ties with China and put Washington and Beijing in closer alignment over the need to contain Pyongyang. The U.S. and Chinese leaders could discuss how to respond to another North Korean provocation. But they've differed on how to get Pyongyang to change its ways. The U.S. wants China to use its economic leverage; China wants the U.S. to resume long-stalled negotiations.
____
AP Economics Writer Paul Wiseman contributed to this report.