UPS Tries a New Twist on Surge Pricing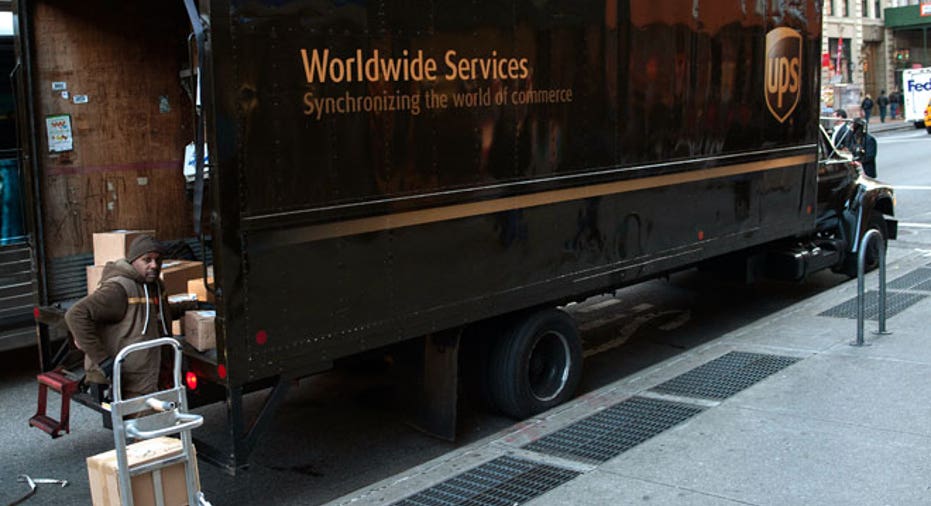 United Parcel Service Inc. (NYSE:UPS) wants to get paid for packages it never delivers.
The company is starting to ask major retailers to help pay for extra workers and surplus space on trucks when a retailer fails to ship as many packages as planned during peak periods, UPS executives say.
The new charges could also apply if a retailer's forecast veers off course in other ways, like if the sizes of boxes shipped are significantly mismatched from what was expected.
"If there are variations to the plan, let's see what we can do, but we should be compensated accordingly," UPS Chief Executive David Abney said in an interview. He said the charge isn't meant to be punitive but one element of a broader negotiation with retailers over pricing during peak times.
UPS, like rival FedEx Corp. (NYSE:FDX), is looking for ways to recoup billions it is investing to add capacity to its network to handle the surge in online shopping. FedEx says it has dropped some retailers that refused recent price increases.
UPS cautioned that conversations with retailers are just starting and it is still working to finalize how the surge price will be implemented. "We will handle it on a customer by customer basis, we will look at our costs and that's the way we're going to address it," Mr. Abney said.
As it is for retailers, the peak season is critical stretch for UPS and FedEx. Last year, UPS said daily delivery volume on 13 days in December swelled to 30 million packages, compared with 18 million on a normal nonpeak day.
Typically, the brunt of the surge comes from just a few dozen e-commerce retailers. FedEx Chief Executive Fred Smith has said no more that 50 customers are behind the bulk of the spike.
UPS is focusing the surcharge on the top shippers by volume during the winter holidays. It will also seek to apply it to other events that cause volumes to swell, like flower shipments during Valentine's and Mother's Day, and when new gadgets, videogames and books are released.
A FedEx spokesman declined to comment.
UPS and FedEx are both upgrading their delivery networks with more automated sorting centers, trucks and workers to accommodate extra capacity. The trend is being driven by more people shopping online for everything from soap to shoes. Last year, e-commerce sales rose 14.3% in the fourth quarter, according to the Commerce Department, far outpacing the 4.1% increase in total retail sales.
The extra business has posed a major challenge for the delivery giants. Investors are worried that the capital investments to keep up with the growth aren't paying off quickly enough, especially during holidays.
"We believe that should be the company's highest margin quarter, given the HR and logistics gymnastics UPS performs to execute for a handful of e-commerce shippers," Stifel Nicolaus & Co. analyst David Ross said in a research note.
One challenge has been that forecasting sales has become increasingly challenging as shopping shifts online, oftentimes to new competitors like Amazon.com Inc. (NASDAQ:AMZN). Many traditional chains, including Macy's Inc. (NYSE:M) and Toys R Us Inc., struggled to predict their holiday sales last year.
"The problem for the shipper is that nobody is able to accurately forecast e-commerce because things are changing so rapidly," said John Haber, CEO of supply chain consultancy Spend Management Experts.
In 2015, UPS started imposing additional charges on shipments when retailers blew through their shipping estimates, driving up costs. But now, UPS is looking for protection on the downside too.
FedEx ran into such trouble this past holiday season. In March, the company said some of its largest retail customers that use its ground-shipping business fell short of their forecasts. That left FedEx holding the bag for spending it put toward extra staffing and trucks. Operating margins for FedEx's ground segment fell to from 12.6% to 11% for the quarter ended Feb. 28.
On March's earnings call, FedEx Chief Marketing Officer Rajesh Subramaniam said the company is "looking at several pricing options to ensure that we get a reasonable return on investments that we are making."