UPS adds delivery surcharges for Black Friday, Christmas shoppers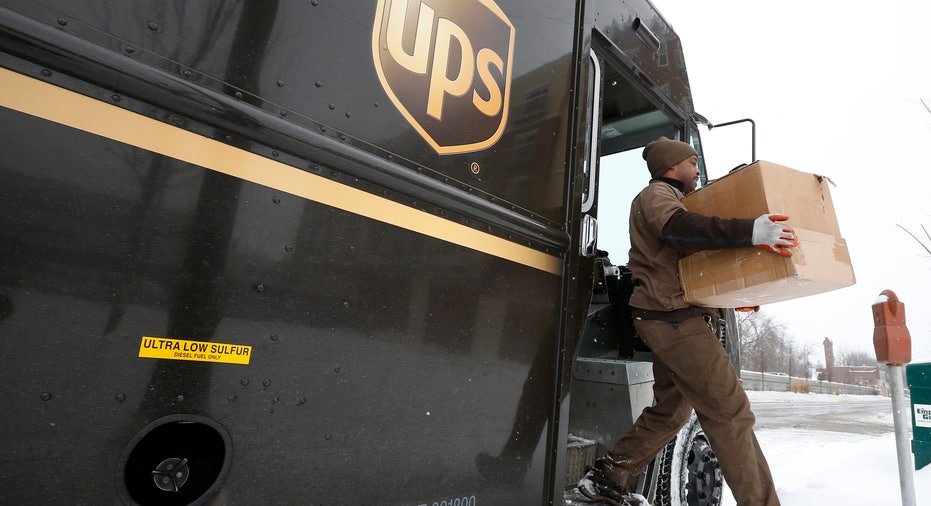 United Parcel Service on Monday said it would add a surcharge to deliveries during key holiday periods, including Black Friday and the week before Christmas, in a move that will impact the cost of online shopping.
The company said ground shipping will cost an additional $0.27 in the week before and after Thanksgiving, from November 19 to December 2. That period includes Black Friday and Cyber Monday, which are considered the highest-volume online shopping days of the year. The surcharge will be added to shipments again from December 17 to December 23, just before Christmas Eve.
"We're focused on helping our customers achieve success during some of their most important selling seasons," Alan Gershenhorn, UPS Chief Commercial Officer, said in a press release. "To meet their requirements, UPS flexes its delivery network to process near double our already massive regular daily volume, and that creates exceptional demands."
UPS's next day air shipping will carry a surcharge of $0.81 from December 17 to December 23. The delivery company's second-day air shipping and three-day select residential services will cost an additional $0.97 over the same period.
The company said the new fees will help cover costs of its investments in seasonal staffing, increased cargo capacity and temporary facilities during "peak volume demand."
The surcharges could push retailers to increase prices to account for higher delivery fees, the Wall Street Journal reported.