Unloved Health Care ETFs May Surprise This Earnings Season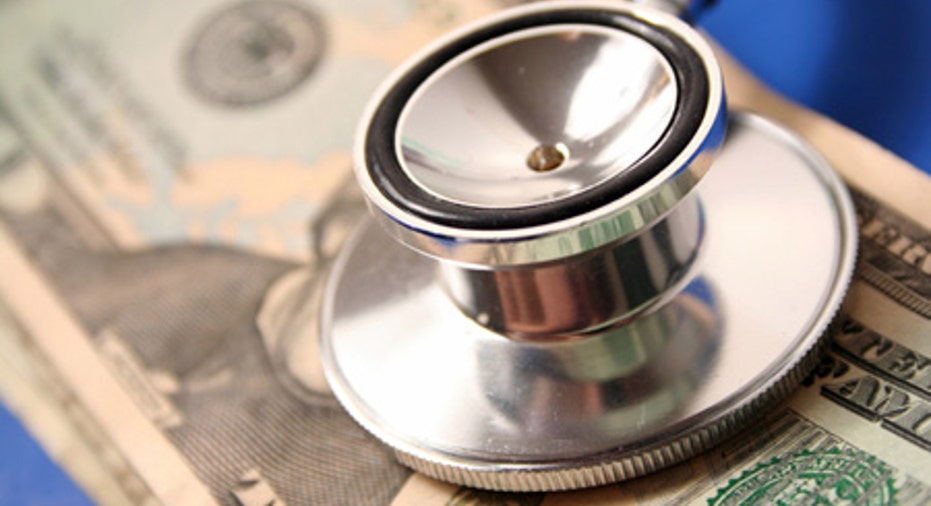 The health care sector remains one of the worst performing areas of the market, despite the recovery off the Feb. 11 lows. With the earnings season coming up, health care stocks could be one of the few bright spots in the markets and exchange traded funds that track the sector could lead ahead.
Based on a percentage of "Buy" ratings at the end of March, analysts are most optimistic on the health care sector, according to FactSet. About 61% of analysts had a Buy rating on health care at the end of the first quarter.
The improved outlook for the health care industry comes as many expect continued growth in the sector, despite an ongoing so-called earnings recession in the S&P 500. While FactSet anticipates the broad S&P 500 to show an earnings decline of -9.1% for Q1 2016, the health care sector is expected to report revenue growth of 8.9%.
S&P Global Market Intelligence also mirrors this sentiment, projecting S&P 500 Q1 EPS to decline 7.5% year-over-year but anticipating 2.9% earnings growth for the health care sector.
Investors seeking high-quality exposure to the health care industry have a number of options available, including the Health Care Select Sector SPDR (NYSE:XLV), iShares U.S. Healthcare ETF (NYSE:IYH) and Vanguard Health Care ETF (NYSE:VHT).
XLV is the largest ETF option in the space, with $12.4 billion in assets under management. The Health Care Select Sector SPDR ETF tracks health care companies taken from the S&P 500. XLV has a 0.14% expense ratio. VHT provides similar exposure to XLV, except the Vanguard option includes a broader 340 component holdings, compared to XLV's smaller 58 stock portfolio.
Additionally, VHT has a cheaper 0.09% expense ratio, compared to XLV's 0.14% expense ratio. However, the Vanguard Health Care ETF is much less actively traded, showing an average daily volume of about 300,000 shares, according to Morningstar data.
IYH is another alternative that comes with about 122 stock components, but the iShares U.S. Healthcare ETF shows a costlier 0.48% expense ratio.
Looking deeper into the health care industry, FactSet projects health care technology will lead the industry, with sales growth of 17% for the first quarter, followed by biotechnology's 12% sales growth. The broad health care ETFs include significant tilts toward these sub-sectors. For instance, health care equipment & supplies make up 15.4% of XLV's holdings, 15.8% of IYH and 15.5% of VHT. Biotech accounts for 22.8% of XLV, 25.3% of IYH and 23.7% of VHT.
Alternatively, investors who want to specifically target these areas may also look to ETF options like the iShares U.S. Medical Devices ETF (NYSE:IHI) or SPDR S&P Health Care Equipment ETF (NYSE:XHE). Both IHI and XHE are comprised of medical devices and health care equipment stocks. However, IHI follows a more traditional market cap-weighted index, which tilts toward Medtronic (NYSE:MDC) 14.1%, Abbot Laboratories (NYSE:ABT) 9.5% and Thermo Fisher Scientific (NYSE:TMO) 8.6%. In contrast, XHE follows a more equal-weight methodology, which means it has a larger tilt toward smaller companies, including micro-caps 29.2%, small-cap 23.2%, mid-caps 30.6% and large-cap 15.2%.
Additionally, for biotechnology exposure, investors can turn to the iShares Nasdaq Biotechnology ETF (Nasdaq:IBB), SPDR S&P Biotech ETF (NYSE:XBI) and First Trust NYSE Arca Biotechnology Index Fund (NYSE:FBT). IBB, the largest biotech-related ETF, follows the cap-weighted Nasdaq Biotechnology Index, which includes a 78.1% tilt toward biotechs, 14.5% pharmaceuticals and 7.3% life sciences tools & services. The fund comes with a 0.48% expense ratio.
Ticker
Security
Last
Change
Change %
IBB
ISHARES NASDAQ BIOTECHNOLOGY INDEX FUND
122.60
+1.67
+1.38%
XBI follows a more equally weight indexing methodology, so investors can expect greater exposure to small- and mid-cap names. The fund has a 0.35% expense ratio.
Lastly, FBT also follows the equally weighted NYSE Arca Biotechnology Index which includes over two-thirds of its components in small- and mid-sized biotech names. The ETF has a 0.58% expense ratio.
This article was provided by our partners at etftrends.com.