Univision Sues Charter Communications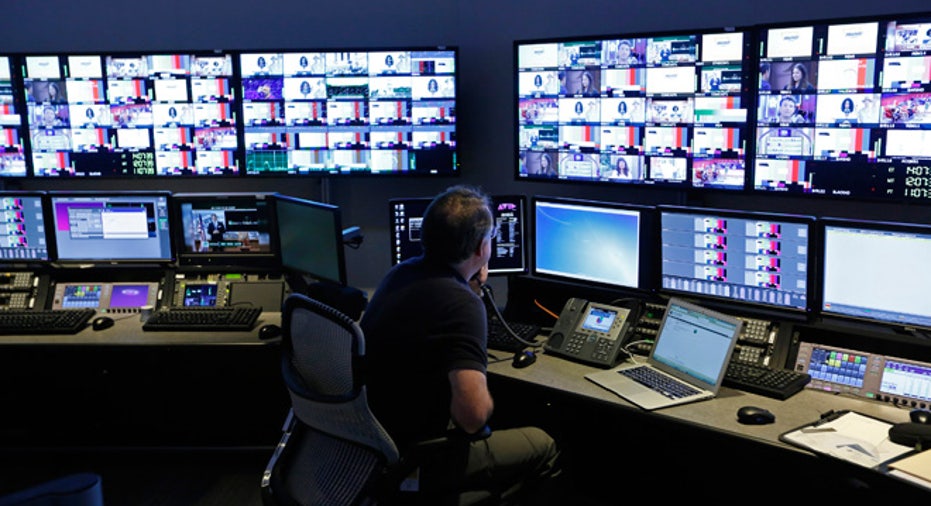 Hispanic media company Univision Communications Inc. is suing Charter Communications Inc., accusing the second-largest U.S. cable company of breaching its TV carriage contract.
Univision's suit sets up a battle with Charter as the cable operator seeks to bargain for better programming deals after buying Time Warner Cable.
Univision filed the lawsuit Friday in New York Supreme Court, asking for a declaration to clarify language in its Charter and Time Warner Cable programming contracts. Univision has alleged that Charter is twisting certain language so that it can pay under-market rates for the right to carry Univision's channels, based on an old Time Warner Cable deal. Univision also sued Charter for breach of contract.
A spokesman for Charter said, "We have a long-term contract with Univision, and we expect them to honor it." The spokesman added that the company hadn't seen the complaint yet.
As pay-TV distributors are bulking up, they are putting the screws to TV channels to push back against the rise of programming costs. Cable executives have argued that the climbing fees to carry channels directly contribute to increases in customers' cable bills and, by proxy, encourage cord-cutting as people seek cheaper alternatives.
Univision said in the complaint that the suit was precipitated by months of unsuccessful attempts to engage Charter in negotiations before its carriage agreement expired June 30. Charter had said it wanted to wait until its Time Warner Cable deal closed, which happened in May. Since then, Univision said Charter was trying to claim that the old Time Warner Cable agreement with Univision, which allows Time Warner Cable to pay "dramatically below current market license fees," should be the contract in place through June 2022.
Univision said it would seek damages to compensate for the difference. The largest Spanish-language broadcaster in the U.S., Univision owns a variety of 24-hour cable networks, 59 local-TV stations and 67 radio stations.
Bigger distributors with more customers can typically leverage their size to bargain for cheaper monthly carriage fee deals with TV channels. Charter, for its part, has made no secret of the fact that it expected to benefit after the merger closed from Time Warner Cable's rates, which were more attractive because it served more customers.
If Charter is able to elect Time Warner Cable rates without a renegotiation, Univision would lose out on some revenue resulting from a bump in fees that often accompanies contract renewals.
Univision said a simple transfer isn't allowed under its prior agreement with Charter. In that contract, a "heavily negotiated provision" said that if Charter were to buy another cable company, the target operator's agreement would govern its systems through the end of that calendar year. As a result, Univision argued, Time Warner Cable's contract only should extend through the end of 2016 and should only govern old Time Warner Cable's systems, not Charter's.
But, according to Univision's suit, Charter is arguing that it wasn't the one that bought and now manages Time Warner Cable; it is the other way around. Univision said Charter has created a shell company called Spectrum Management Holding Company LLC to manage its legacy systems that it claims is a "Time Warner Company" and should be able to use Time Warner Cable's carriage rates.
Univision said Charter's claim counters statements Charter has made to regulators and investors that it was the one buying and subsequently managing Time Warner Cable.
"Quite simply, Charter promised one thing publicly in order to secure approval for its acquisition and is now privately claiming the exact opposite to Univision," a Univision representative said.
It isn't uncommon for a big distributor to seek a carriage renegotiation after an acquisition. Since its purchase of DirecTV last year, AT&T has sought to transition rates that its small U-Verse TV division was paying to that of the large satellite operator. That has resulted in some hits to carriage-fee growth expectations for media companies including Viacom Inc.
It isn't an ideal time for Univision to be having a high-profile carriage fight. The company has filed for a potential initial public offering this year, after having postponed because of turbulence in the IPO marketplace and media sector. A Univision spokeswoman declined to comment, citing the IPO quiet period.
Write to Shalini Ramachandran at shalini.ramachandran@wsj.com