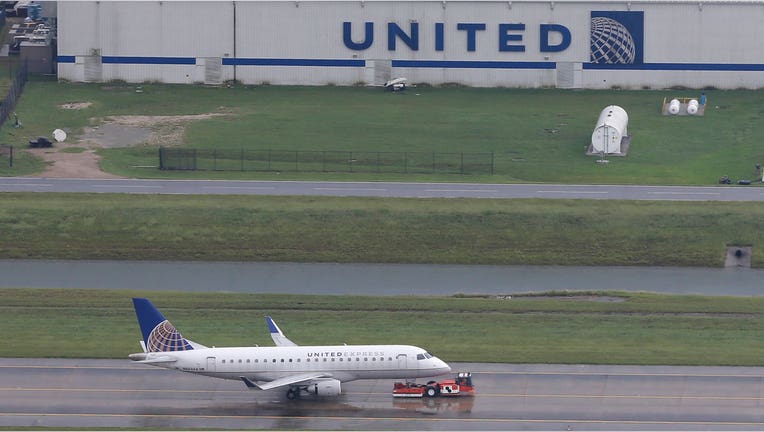 United Continental (NYSE:UAL) on Wednesday issued a weaker outlook for the third quarter, citing the impact of Hurricane Harvey and geopolitical tensions related to North Korea.
The airline now expects revenue per available seat mile, a key metric for carriers, to drop 3% to 5% versus the same period a year ago. United previously forecasted a range between a 1% decline and 1% growth. Hurricane Harvey dragged down that forecast by roughly 1.5 percentage points, United said.
The storm, which brought record flooding to Houston and southeast Texas, forced the George Bush Intercontinental Airport to suspend operations for over four days and cancel more than 7,400 flights. United anticipates that flights will run at full schedules by the end of this week. However, the company expects Harvey's impact to stretch into the fourth quarter, depending on how quickly local demand in the Houston area can recover.
United's updated guidance, included in a presentation for an industry conference, also cut estimates for pre-tax margins and fuel prices. United sees pre-tax margins in the third quarter of 8% to 10%, down from a 12.5% to 14.5%. Fuel prices are on pace to average $1.72 to $1.77 per gallon, an increase of 16 cents on both ends of the range. Meanwhile, capacity is seen rising 3% to 3.5%. United had projected an increase of approximately 4%.
Hurricane Harvey took down much of the Gulf Coast's refining capacity, causing fuel prices to surge. Refineries owned by Exxon Mobil (NYSE:XOM), Valero (NYSE:VLO) and others are beginning to return to action.
Shares of United fell 4.1% to $58.57 in recent trading.