United Continental Should Follow Alaska Air's Winning Playbook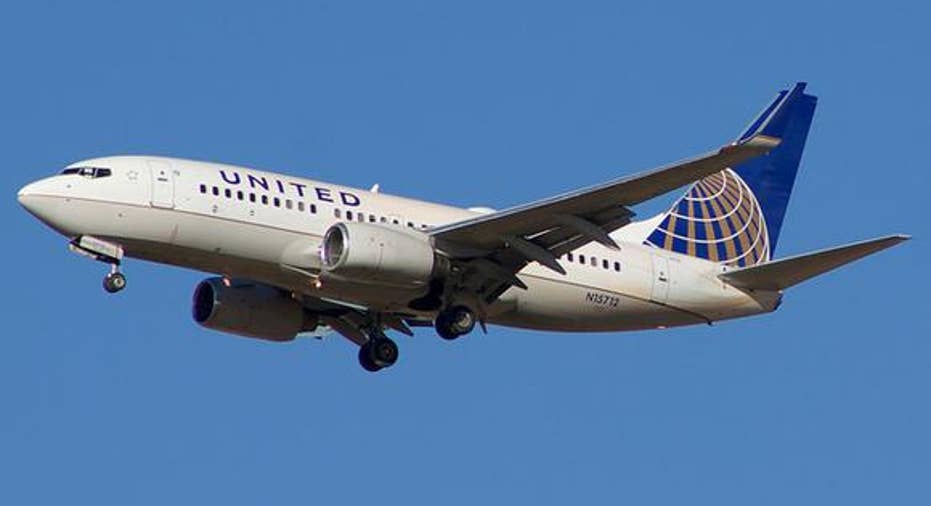 A decade ago, Alaska Air was a niche carrier that was marginally profitable. Today, it has become one of the most profitable airlines in the world despite facing rising competition in its largest market of Seattle.
Alaska Air Operating Margin (TTM). Data by YCharts.
Alaska Air is a massive success story. As airline giant United Continental looks to revive its own fortunes, it should consider following the same cost-first strategy that has worked so well for Alaska.
Consistent cost reductionsAlaska Air is unique among major airlines because it has achieved massive cost savings over the past decade or so without going through bankruptcy. During that time period, it has essentially moved from having a "legacy carrier" cost structure to being a low-cost carrier.
In 2002, Alaska's unit costs were 35% higher than the low-cost carrier average and just 12% below the network carrier average. By contrast, Alaska claims that its unit costs are now just 5% above the low-cost carrier average and 36% below the network carrier average.
Productivity has been the most important driver of cost improvement. Just between 2009 and 2014, productivity improved by 26%. To achieve these gains, Alaska has simplified its fleet, implemented procedures to shave valuable minutes off flight times, purchased larger planes, and rolled out new technology to make employees' jobs easier.
Alaska Air has achieved huge productivity gains in recent years. Image source: The Motley Fool.
Remarkably, these initiatives have allowed Alaska to become incredibly profitable without dramatically increasing ticket prices. In fact, Alaska's mainline yield (the average fare per mile) in 2015 was up just 0.5% from 2005.
United Continental can't just focus on revenueFor the past few quarters, United Continental has experienced steep unit revenue declines. Some of the weakness has come from relatively transient factors, like the strong dollar and declining fuel surcharges on international routes. Low oil prices have also hurt demand in United's Houston hub, but energy-related travel should pick up whenever oil prices bounce back.
However, a large portion of United's revenue trouble stems from increased competition in the airline industry. Low-cost long haul service is starting to take off, led by Norwegian Air in the transatlantic market, putting pressure on United and its peers. Chinese airlines are expanding rapidly, turning United's leadership position in the U.S.-China market into a mixed blessing. And of course, ultra-low-cost carriers are growing rapidly in the U.S.
United Airlines may face steadily rising competition on international routes. Image source: The Motley Fool.
In spite of these headwinds, United should be able to stabilize its unit revenue performance over the next few quarters as the year-over-year comparisons get easier. However, it's not realistic to expect United to achieve the strong unit revenue growth that it would need to improve its profit margin in the face of rising costs.
United needs to reduce its unit costsIn 2016, United expects its full-year adjusted non-fuel unit costs to rise 2% to 3% year over year. That's a reasonable increase considering that the company recently increased pay for many of its unionized workers -- but it's still not good enough.
To improve its profit margin significantly, United Continental needs to reduce its unit costs -- not just limit unit cost increases to the rate of inflation.
In the past year or so, United has announced significant fleet changes that could help on this front. First, United has ordered dozens of Boeing 737-700s this year to help replace aging, inefficient 50-seat airplanes. United plans to reduce its fleet of 50-seat (and smaller) regional jets and turboprops to less than 100 planes by the end of 2019 from 259 at the end of 2016.
United has ordered another 65 Boeing 737-700s this year. Image source: The Motley Fool.
Second, United announced last month that it will retire all of its Boeing 747s by the end of 2018. The 747s have become increasingly unreliable and expensive to maintain. United will replace them with Boeing 777-300ERs and Airbus A350-1000s, which will have much lower unit costs, due to denser configurations and those models' superior fuel efficiency.
Third, United is adding seats to 19 Boeing 777s that will be used on domestic routes. The nine aircraft that are currently used for domestic flights will get an extra 20 seats; the 10 planes that were previously used for international service will be retrofitted with nearly 100 more seats.
Looking further ahead, United may be able to simplify its fleet as its aging Airbus A320 family and Boeing 757/767 family aircraft come up for replacement. All of these fleet initiatives should help United carry more passengers with fewer employees, while burning less fuel.
Can United get employees to buy in?Fleet changes alone won't provide all of the productivity improvements that United needs. It will need to find additional savings opportunities beyond the "Project Quality" initiatives it has already identified.
United CEO Oscar Munoz has reenergized employees since arriving last fall and shaking up the company's culture. That's good news, because Munoz is going to need their help in finding "bottom-up" solutions to improve productivity and reduce unit costs if he is to lead a successful turnaround at United.
The article United Continental Should Follow Alaska Air's Winning Playbook originally appeared on Fool.com.
Adam Levine-Weinberg owns shares of The Boeing Company and United Continental Holdings, The Motley Fool has no position in any of the stocks mentioned. Try any of our Foolish newsletter services free for 30 days. We Fools may not all hold the same opinions, but we all believe that considering a diverse range of insights makes us better investors. The Motley Fool has a disclosure policy.
Copyright 1995 - 2016 The Motley Fool, LLC. All rights reserved. The Motley Fool has a disclosure policy.