United CEO: I "messed up" with initial response to incident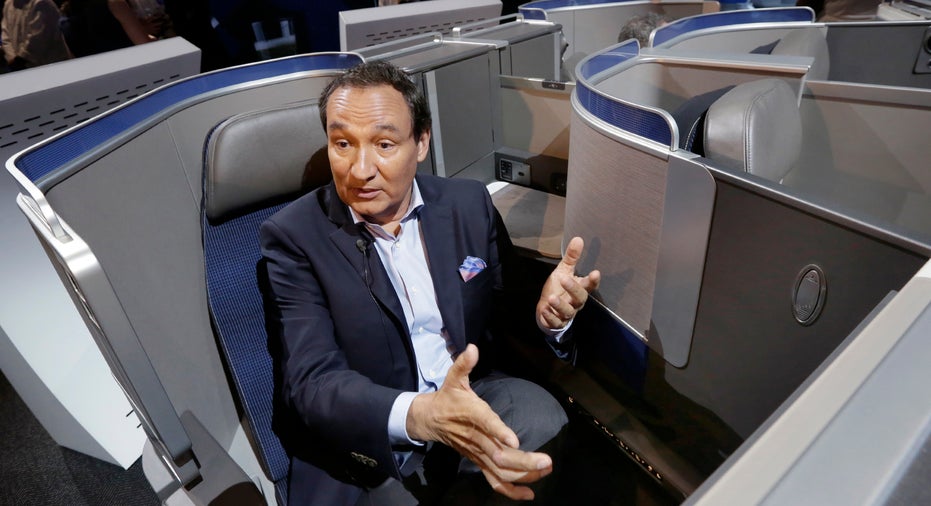 The CEO of United Airlines acknowledges he "messed up" with his initial response to the April 9 incident where a passenger was dragged off a plane after refusing to give up his seat.
United issued a report Thursday about the incident on a United Express plane, and detailed several new policies to deal with overbooked flights, including increasing the amount of compensation that can be offered as an incentive so passengers volunteer to be bumped off an overbooked flight.
A 69-year-old passenger who was already seated on the plane refused to leave when told to make room for airline crew members who were traveling for work. Cellphone video of David Dao being dragged off the plane by airport security officers lit up the internet.
Oscar Munoz, the CEO of United Continental Holdings Inc., initially defended his airline's actions and criticized the passenger. He has subsequently apologized numerous times. On Thursday, Munoz talked to The Associated Press about the incident and the new policies designed to deal with overbooking.
Here are excerpts from the interview. Answers have been edited for length.
Q: People have been complaining about airline service for years. Why did it take video of a passenger being violently removed from a plane for United to make these changes?
A: Clearly the event certainly accelerated our focus on this ... We've been on a pretty nice trajectory with regards to our reliability, with regards to our friendliness. We hear that from customers. Progress has been made, and this event a couple weeks ago was a failure.
Q: Is this hurting ticket sales?
A: We have such big numbers that I suspect there are places where things have fallen off a little bit ... It's a little too early to tell. We will watch that and closely monitor. My going-in perspective is one of paranoia. I breached public trust with this event and how we responded. People are upset, and I suspect that there are a lot of people potentially thinking of not flying us. We have to re-earn their trust. Today's announcements are a first step in that.
Q: Are you worried that Congress or the Department of Transportation might ban overbooking or take other steps opposed by the airlines?
A: I suspect that this event will generate some enthusiasm for any of those items.
Q: Do you regret anything you personally did in responding to this incident? Maybe the letter to employees? (In that letter he blamed Dao and called him "disruptive and belligerent.")
A: That first response was insensitive beyond belief. It did not represent how I felt. Like most people, I got caught up in facts and circumstances because clearly the event was more complicated than other recent ones at other airlines. I messed up, plain and simple.