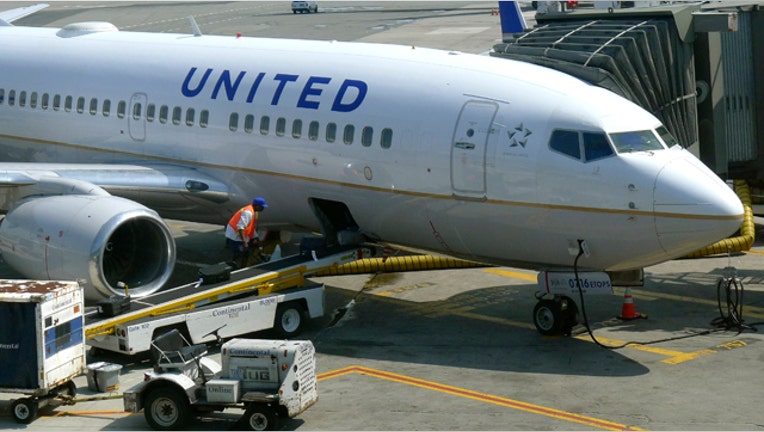 United Airlines will get back into the business of transporting pets in cargo this summer.
The carrier is implementing new rules for pet travel after a series of incidents involving animals prompted it to put the practice on hold while it conducted an internal review, the Chicago Tribune reported.
In the course of one week earlier this year, several dogs were loaded on the wrong flights and a puppy died when its owners were told to stow a bag containing the animal in an overhead bin.
The airline is working with American Humane, the country's first national humane animal organization, to improve the well-being of all pets that travel on United.
Among the new policies, the airline will accept only dogs and cats and will exclude some snub-nosed and strong-jawed breeds. In all, 21 dog breeds and four cat breeds will not be allowed in cargo holds due to concerns about risks to animals' health.
United also won't transport animals through four airports in hot climates in summer.
The airline will begin accepting new reservations for pets June 18  for pets traveling after July 9 on the same flight as their owners.
The airline continues to review all pet handling processes and policies, including in-cabin pet travel.
United transports more animals in cargo than other airlines, but also reported an above-average number of injuries and deaths among animals its transports.
United has been struggling to regain passenger confidence since April 2017, when a traveler was forcibly removed from a jet at Chicago's O'Hare International Airport.
Later that month, United was a target of ire on social media after a large rabbit traveling in the cargo hold died on a flight from Britain to the U.S.
In August, a Houston family blamed United for the death of their 5-year-old King Charles spaniel. The dog was in the cargo hold of a flight that was held on the tarmac for two hours before taking off for San Francisco.