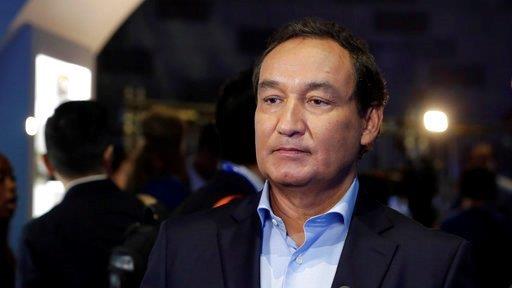 United Airlines (NYSE:UAL) CEO Oscar Munoz was, until Sunday, enjoying some flattering coverage for his skillful work steering United out of some choppy skies.
"He took charge at a very difficult time when the previous CEO left under a cloud," said PRWeek Editorial Director Steve Barrett in an interview with FOX Business. "He reengaged staff; he got all the union deals done ahead of schedule which was unprecedented. Customers service levels were up."
And then came that video.
Barrett said the "horrific optics" were made worse by Munoz's clumsy and "tone deaf" initial apology. "He had to do something...faster and in a much better style than they did," Barrett said.
Just last month, Munoz had been named PRWeek's "U.S. Communicator of the Year," recognition of his work to galvanize the company and inspire his staff. But Barrett said those talents failed Munoz in his initial response to the dragging video.
"They should have come out and done what they did yesterday and I applaud them for doing that," Barrett said.
The United Airlines CEO said in a statement it's reviewing the airline's systemic failures.
Barrett said companies that aren't ready to instantly respond to a crisis like United's are running huge risks.
"We saw with Uber, we saw with Pepsi last week, every company now has to have a plan in place and they have to be ready for something like this to happen," Barrett said.