Unions threaten to scupper Linde-Praxair merger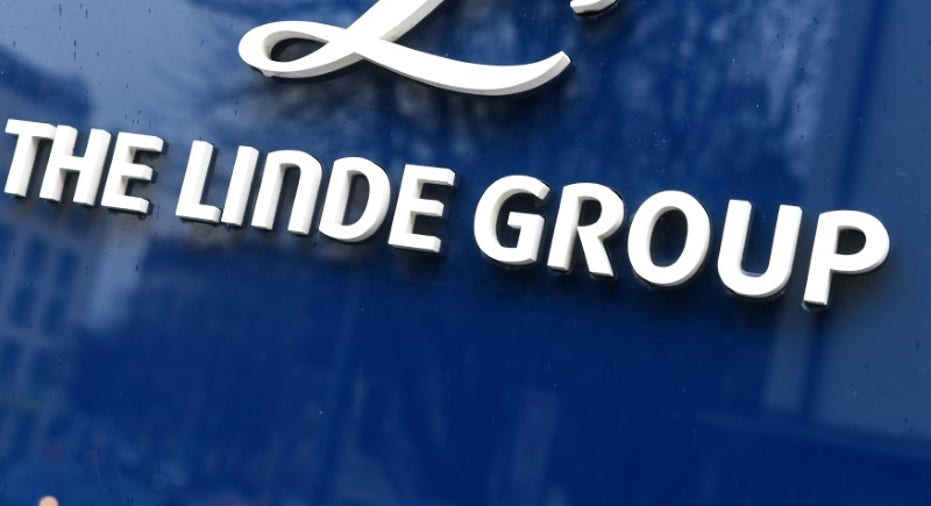 Linde labor representatives threatened on Thursday to scupper the German industrial gases group's planned $65 billion merger with U.S. rival Praxair , urging their board members to vote against the deal and enlisting Berlin's support.
The move contradicts Linde's characterization of talks with workers as constructive, and is a reversal of previous approval from employee representatives for the framework all-share merger-of-equals deal in return for job guarantees.
The merger would entail significant job losses in European Union countries outside Germany to achieve the promised $1 billion of synergies and would destroy the essence of Linde's brand, Linde's European works council wrote in a letter to Linde staff seen by Reuters.
"The European Works Council members and the workforce will therefore vigorously oppose the planned merger with Praxair," it said. "We call upon the employee representatives in the supervisory board to stand up for Linde's independence and to vote against the merger with Praxair."
Matthias Machnig, state secretary in the German economy ministry, said in a statement: "Such a planned merger needs the acceptance of the labor side. This clearly does not currently exist. The economic rationale of such a project has also not been convincingly put forward, in my opinion."
The merger is designed to create an industry leader with a combined market value of $65 billion and revenue of $29 billion that would overtake France's Air Liquide and reunite a global Linde group split by the First World War a century ago.
It is the second attempt by the two companies to agree a deal. Previous talks ran aground last September over where to locate key activities and who would run the business, resulting in the departure of Linde's two top executives.
Linde's supervisory board, half of which is made up of labor representatives, voted unanimously in favor of the intention to merge in December, in exchange for job guarantees through 2021 for Linde's 8,000 German workers.
The company employs several thousand more people elsewhere in Europe.
But on Thursday, labor representatives said they had only agreed to an "examination with an open outcome".
"We are against it," said trade union IG Metall. "We think nothing of the merger."
TALKS 'PROCEEDING AS PLANNED'
Linde and Praxair are racing to finalize an agreement by Linde's annual shareholder meeting on May 10, after agreeing the non-binding term sheet in December. It would then have to be approved by the boards of both companies.
"The probability that the deal will still go through is still greater than 50 percent in our view, but has clearly decreased," wrote Equinet analyst Knud Hinkel, who has an "accumulate" recommendation on Linde stock.
"If the deal actually collapsed, the share would suffer in the short term. In the long term, Linde could be better off without the merger."
Linde shares were up 0.4 percent at 1107 GMT (7:07 a.m. ET), broadly in line with the German blue-chip DAX .
The merger plan envisions a combined holding company being headquartered in Europe, but not Germany - probably Ireland, the Netherlands or Britain. These countries do not offer workers the same rights over strategy that Germany does.
"The negotiations with Praxair are proceeding as planned," a Linde spokesman said on Thursday. He declined to comment on labor relations.
Linde Chief Executive Aldo Belloni said earlier this month he would not push through a deal against the will of workers, but was confident of winning them over.
Linde's supervisory board will meet next Thursday, but will not yet vote on the matter.
If the eventual vote is tied, Chairman Wolfgang Reitzle, the driving force behind the merger, will have a casting vote.
"The works council feels it is being pushed into something," said an adviser to the labor side, who asked not to be named because his advice is confidential. "If the capital side wants it, then Reitzle will have to use his casting vote, if they're so convinced."
(Additional reporting by Gernot Heller in Berlin and Arno Schuetze and Alexander Huebner in Frankfurt; Editing by Mark Potter)